Slips And Falls At Theme Parks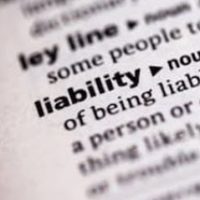 We all know that a slip and fall can happen anywhere. However, when the fall was due to someone else's negligence, it is important to know your legal rights.
Falls frequently occur at theme parks. People get so excited about visiting Walt Disney World, Universal Orlando, SeaWorld, Legoland, and other theme parks that they don't think about the possible dangers. A slip and fall is one of them.
In fact, the most common type of injury at theme parks is falls. This is especially true at water parks, where slips from water happen frequently. While slips and falls happen quite often, so do defective rides, mechanical failures, and operator failures.
At amusement parks, slips, falls, trips and falls happen most often on roller coasters, bumper cars, and carousels. They can cause soft tissue injuries, strains, sprains, broken bones, cuts, lacerations, bruises, spinal cord injuries, and head and neck injuries.
Liability in Theme Park Slips and Falls
Owners and operators of theme parks must not only properly maintain the attractions and rides, but they must also create a safe environment for guests. This standard applies to all areas of the theme park—not just the area that houses the rides and attractions.
No matter where a guest slips and falls on the premises, the theme park owner can be held liable. While it's possible that the guest's own negligent or reckless behavior might have caused the injury, there are multiple parties that could also be liable. Besides the theme park owner, they include:
Property management company
A tenant leasing the property
Ride manufacturer
Concession stand owner
Contractors and subcontractors working on a property
Employees
Slip and Fall Prevention
Theme park owners can mitigate injuries with prevention. By creating a culture of safety awareness, they can prevent serious injuries. They should train employees to be vigilant for unsafe areas, such as wet steps, unlevel platforms, unmarked cables, and debris on the ground. The more aware that employees are about keeping areas safe, the greater the chances of slip and fall prevention.
Here are some ways in which a theme park owner can reduce, slips, trips, and falls:
Display proper signage
Immediately clean up spills
Avoid clutter
Widen travel spaces
Inspection areas thoroughly on a regular basis
Keep parking lots and sidewalks safe
Check for uneven walking surfaces on a daily basis
Make sure there are plenty of trash cans placed throughout the park
Contact a Personal Injury Lawyer Today
Slips and falls are no laughing matter. Whether they happen at amusement parks, in grocery stores, or in your own home, they can cause a variety of injuries and can even be deadly.
A Bradenton slip & fall lawyer from The Cahall Law Firm can help you get the compensation you deserve for your injuries.  We can help you thoroughly investigate the case and deal with the insurance companies. Schedule a free consultation by filling out the online form or calling (941) 281-2019.
Resource:
mcgowanprograms.com/blog/preventing-slips-falls-at-theme-parks/