Sovereign Immunity For Tort Claims Against Government Agencies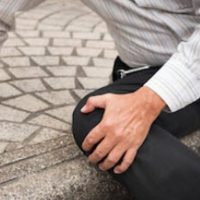 When you get injured on someone else's property, and their negligence led to your injuries, then you can file a personal injury lawsuit against them. However, this law does not apply equally for claims against the government.
When you are injured on state or federal government premises or by a government employee, you can still file a claim, but there are certain guidelines that must be followed. That's because of a law that enacted sovereign immunity, which means that the government cannot be sued without proper notice and subject to certain constraints. It is based on British common law, which was created with the idea that the King could do no wrong.
Under state law, an injured person can sue the state of Florida or any of its counties or municipalities. The state can be sued for breach of contract as well as torts, which are personal injury cases that involve negligence or intentional wrongdoing.
However, you must act quickly. The Florida Tort Claims Act requires a victim to send a notice to the government within three years from when the tort occurred.
How Does the Process Work?
In a normal lawsuit against an individual or non-government agency,  you could go directly to the court to file the claim. When the government is involved, though, the process is a little different. You must first file a claim with the government agency responsible for the damages. You should also submit the claim to the Department of Financial Services. This serves as a notice and informs them of your intent to sue. The agency can pay your claim right then and there or they can reject your claim. If it refuses your claim, which is the common response, you may file a lawsuit. You would bring the case to the appropriate court.
You have three years from the date of the injury to submit a letter to the appropriate government agency and file a claim. This timeline is shortened to just two years if the case involves wrongful death.
One of the biggest differences in a government case is that there are limitations to the financial damages. In Florida, the limit is just $200,000 for one incident. While the state can agree to pay more, that usually does not happen. It requires approval from the state legislature, which is difficult to get. No interest or punitive damages are allowed. That is much different from a typical personal injury case, which can result in potential seven- or even eight-figure awards.
 Contact a Personal Injury Lawyer Today
Claims against a government entity are handled differently. Make sure you know the process, as time limits need to be followed.
A Bradenton personal injury lawyer from The Cahall Law Firm can help you with a government claim. These claims can be tricky, so let us help you get a favorable outcome. Schedule a free consultation by filling out the online form or calling (941) 281-2019.
Resource:
lawlibguides.usc.edu/c.php?g=687841&p=4965786#:~:text=Historically%2C%20such%20suits%20were%20barred,caused%20by%20a%20government%20employee