Florida One of Top States in Nation for HOA Disputes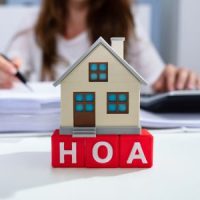 When thinking of homeowners associations (HOAs), many individuals may roll their eyes in disgust. There's no doubt that many HOAs have a poor reputation. Originally meant to help neighborhoods maintain property values, many HOAs have been a source of anxiety and stress in modern times when not operating in accordance with applicable law. Homeowners often desire freedom and autonomy in their living space, but feel like HOAs are out to get them.
HOAs are also frustrating to deal with because it seems as though minor issues frequently turn into major legal battles. Disputes can also be costly, with some HOAs charging daily fines for seemingly small violations. In one example, an argument over a mailbox is costing a homeowner $100 a day. That's because Florida has laws that allow HOAs to levy fines and liens on property (depending on the amount of the fine).
A key role of HOAs is to ensure conformity within the community. Their job is to preserve home values in a neighborhood by not doing things that can take away from the value of property. This means making sure you keep your front lawn landscaped, not hoarding junk, and keeping your yard free of any decorations that can be controversial.
Still, HOAs have a habit of taking things too far. Because of this, Florida ranks #2 in the country for having the most HOA complaints. A large number of complaints stem from the fines and liens that HOAs place on property owners. Most citations are over parking, home repairs, and lawn care.
While you may not agree with your HOA's rules, keep in mind that they have a lot of power. Taking on an HOA is no easy task. Plus, it can be very expensive. In fact, homeowners have gone into bankruptcy trying to prove their point. One homeowner, for example, wanted access to her HOA's financial records. She spent $400,000 on legal fees trying to obtain these records and is now in bankruptcy.
So what do you do when you are on the outs with your HOA? First of all, don't simply ignore the issue and think it will go away. Be proactive early on. Try to work out a solution with the HOA before things get ugly.
Sometimes hiring a lawyer can be a strong move. The HOA may get scared when a homeowner hires a lawyer, as legal action is often very expensive and disruptive for HOAs.
Contact an HOA Lawyer Today
HOAs can be problematic because they tend to have strict rules that don't always make sense. Plus they can go overboard with the fines, causing a lot of bad blood in a community.
A Bradenton homeowners association disputes lawyer from Cahall Law Firm can help you resolve your dispute. We can help in areas like evidence gathering and presentation polishing. To schedule a consultation, call (941) 281-2019 or fill out the online form.
Source:
wptv.com/money/real-estate-news/florida-no-2-in-nation-for-most-hoa-complaints-study-says