Man Dies After Suffering Medical Emergency in Bradenton Crash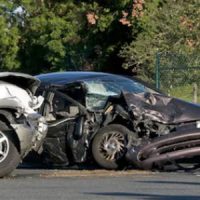 The thing about medical emergencies is that they can happen at any time. They can come about suddenly, without any warning. A person may not have any symptoms beforehand, which can lead to a dangerous or even deadly situation if they are driving.
This was recently the case in Bradenton. A man suffered a medical emergency while driving, causing him to drive off the road. He later died from his injuries. The fatal crash occurred on the morning of April 29 on Whitfield Avenue.
A 54-year-old man from Parrish was in a pickup truck heading west on Whitfield Avenue, near Lockwood Ridge Road. The man allegedly suffered a medical emergency, causing loss of control. The pickup truck went off the road and hit a guardrail. The man was taken to a local hospital, where he later died. The cause of the crash is still under investigation.
Sudden Medical Emergency Doctrine
Florida and many other states operate under the Sudden Medical Emergency Doctrine. What this means is that an incapacitated driver who causes an accident and causes harm to others must prove their defense. They must do this by establishing the following:
They suddenly became debilitated prior to the crash.
As a result, the driver lost control of the vehicle.
The debilitation and loss of control were caused by the sudden medical emergency.
There is also the element of foreseeability that applies. This means that the following four points must also be proven:
The driver suddenly became incapacitated or lost consciousness.
The loss of consciousness happened before the act of negligence (such as causing a crash or not following a traffic signal.
The loss of consciousness must have been sudden.
The loss of consciousness must not have been foreseeable.
There are cases in which a medical condition can be considered foreseeable. If a person has epilepsy, for example, and is neglecting medical care or not taking medication, then a medical emergency could be foreseeable. If a person has a chronic medical condition and has been advised by their doctor not to drive, then an accident would be foreseeable in these cases. Also, if a person had symptoms before or while driving, and did not pull over or take any other action, then the Sudden Medical Emergency Doctrine would not apply. The doctrine would apply in several cases such as:
Brain aneurysm
Heart attack
Stroke
Seizure
Choking
Fainting or blacking out
To establish whether or not the driver had a medical emergency, a lawyer could:
Examine the driver's medical records of the at-fault driver
Determine the driver's pre-existing medical condition
Find out if the driver was regularly following their prescribed plan of care
Contact a Personal Injury Lawyer Today
If a person suffered a medical emergency while driving and you were affected, you may wonder how to obtain compensation. Who is at fault?
A Bradenton car accident lawyer from Cahall Law Firm can provide you with the legal help you need to resolve your case. Schedule a free consultation today by calling (941) 281-2019 or filling out the online form.
Source:
bradenton.com/news/local/traffic/article274870501.html