Premises Liability Cases On HOA Property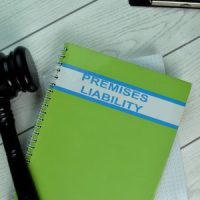 Premises liability laws refer to a duty of care a person or business has to keep their property safe for visitors. These laws apply to homeowners associations (HOAs) as well. What this means is that if a person is walking in a communal space, such as a sidewalk, park, clubhouse, or community pool, and they get injured, liability can fall on the HOA.
HOA members should be aware of the risks and liabilities in their communities. One of the biggest issues to be aware of is slips and falls. Slips and falls are the most common accidents. Injured visitors often have the right to sue, as these are typically preventable hazards.
HOAs are often responsible for accidents that occur in or around the neighborhood. Examples include the following:
Falls on uneven curbs
Drownings in swimming pools
Stairwell falls
Elevator accidents
Equipment left on the sidewalk
Assaults due to negligent security
Keep in mind that, for condominium properties, homeowners are responsible for their own interior maintenance. Exterior maintenance is often the responsibility of the HOA.
Filing a Premises Liability Claim
Premises liability law states that property owners can be held liable for accidents or injuries resulting from negligence. Negligence includes:
Not performing regular property inspections to identify hazards
Allowing hazards to persist
Failing to warn visitors of known hazards
This holds true for HOAs as well. If the victim can prove that the HOA engaged in such negligence, they can hold the HOA liable for any damages.
To reduce liability, HOAs should perform regular inspections on common areas. These include the following:
Sidewalks
Streets
Gyms
Clubhouses
Swimming pools
Pool houses
Streetlights
Outdoor areas that do not belong to homeowners
Can a Board Member Be Sued?
Technically, an HOA board member can be sued by a victim, but rarely are they held personally responsible for any damages. The only cases where this would apply are if they breached a fiduciary duty to the HOA, such as willful misconduct, bad faith, or negligence outside of the board's authority.
Board members may be sued in premises liability cases only because lawyers like to cover all their bases. When a plaintiff files a lawsuit, they may name individual board members along with the HOA itself.
Contact a Homeowners Association Dispute Lawyer Today
While HOAs have a duty of care to those who set foot on the property, homeowners association laws are not always favorable. As a victim, it can be challenging to recover compensation.
If you have been injured on HOA property, seek legal help from a Bradenton homeowners association dispute lawyer from Cahall Law Firm. These cases can be too complicated to handle on your own. Schedule a free consultation with our office by calling (941) 281-2019 or filling out the online form.
Source:
blog.realmanage.com/en-us/accidents-on-hoa-property