DoorDash Driver Assaulted, Kidnapped: Assailant Arrested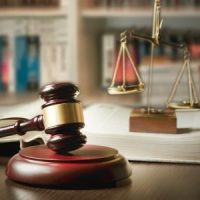 It's a tough economy out there. It's not uncommon to work multiple jobs to make ends meet.
Many people do gig work as a delivery driver or DoorDash delivery person in order to make extra money. While this type of job can be lucrative, it can also be dangerous. Customers and random people in a neighborhood can be sketchy, even committing crimes against DoorDash workers.
This was recently the case in Florida. A woman was making a delivery as a DoorDash driver when she was kidnapped and assaulted by a man. Fortunately, she survived the incident and the man has been arrested. The incident happened on the evening of April 18 in Tampa.
A woman in her 20s was making a delivery at a Residence Inn hotel. She had exited her car to make a delivery when a 38-year-old man approached her with a gun. He forced her back into her car and had her at gunpoint. He ordered her to drive to Belara Lakes Apartments, where he sexually assaulted her.
At the time of the crimes, the victim was using AirPods and was on a call with her girlfriend. She realized what was happening. She notified the woman's family, who called police and used her phone to track her location.
The victim's family arrived at the apartment complex and rescued her from her car. However, the suspect opened fire on them. A relative of the victim's girlfriend, a woman in her twenties, suffered a gunshot wound. The suspect then fled the scene, with the DoorDash driver and the girlfriend's relative both hospitalized with non-life-threatening injuries.
The man was connected to a robbery that happened the following morning, also at the Belara Lakes complex. The man punched a woman in her 40s and stole her backpack. Detectives recovered items related to the kidnapping and rape that happened the previous evening.
Detectives were able to track the man to the Tampa Inn. The Special Victims Unit interviewed the man, who disclosed information that was specific to the crimes committed in the DoorDash driver. The man was arrested on April 21. He is charged with armed kidnapping, armed sexual battery, aggravated battery with a weapon, and robbery with a firearm. He is currently in jail without bond.
DoorDash responded to the incident in a statement. A spokesperson for the company has called the crime "heinous" and said DoorDash is offering support to the victim.
Contact a Personal Injury Lawyer Today
Anyone can be a victim of assault. Assault is a serious event that can cause physical, emotional, and psychological injuries. A person who is assaulted may be scared to go out in public after such an accident.
A Bradenton assault lawyer from Cahall Law Firm can ensure accountability and justice. You may have multiple avenues for compensation. Get started with a free consultation. Call our office at (941) 281-2019 or fill out the online form.
Sources:
nbc29.com/2023/04/24/police-florida-doordash-driver-kidnapped-assaulted-during-delivery/
cbsnews.com/news/doordash-driver-tampa-florida-kidnapped-sexually-assaulted-suspect-arrested/