What You Need To Know About Unlicensed Contractors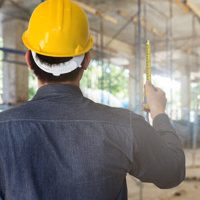 Nowadays, there are so many stories of homeowners getting scammed by unlicensed contractors. They agree to a job and even pay money up front without a contract in place. This leads to many cases of alleged contractors taking a customer's money and running, never to be heard of again.
These situations tend to happen after a major storm, such as Hurricane Ian. After a person's home has been destroyed, they may be looking to rebuild. This brings out many unscrupulous scammers who claim to be licensed contractors but instead are looking to take advantage of those in need.
After a tragedy, you may be in a hurry to rebuild. However, be sure to take the time to research contractors and avoid falling victim to a contractor scam. Learn more about what the law says and what you can do to spot an unlicensed contractor.
What the Law Says
Under Florida Statutes Section 489.13, a person must hold a valid active certificate or registration authorizing them to perform duties as a construction contractor. Local building departments are not allowed to issue building permits to those who represent themselves as contractors but do not hold a valid active certificate or registration. If they do not have this, then they are guilty of unlicensed contracting.
For a first offense, the person will be issued a notice of noncompliance. They may also be forced to pay an administrative fine of up to $10,000.
What to Do
Hiring an unlicensed contractor may seem like a cheap way to rebuild your damaged home, but this is actually a huge liability issue. If the "contractor" is injured, they could sue you for damages. Also, if you sell your home in the future, you could be fined for any unpermitted work. Plus, keep in mind that construction work that is done without a permit brings about possible safety issues. So there's a lot at stake. Protect yourself by following these tips:
Have a contract in place before you agree to anything or hand over any money. This will help protect you legally.
Verify the contractor's license number before agreeing to anything. You can easily verify a contractor's license online at com or FastTrack.ocfl.net.
Never pay for a project up front. Many large projects work on draw schedules, where money is paid at various stages of completion.
Verify permitting requirements. You may need permits to rebuild, so call or email the local permitting authority to confirm.
Don't fall for the cheapest price. If it sounds too good to be true, it probably is.
Contact a Consumer Fraud Lawyer Today
Scammers like to take advantage of homeowners, especially during weather events such as hurricanes. Never trust a contractor or other alleged business owner unless they have a contract in place to perform work.
The Bradenton consumer fraud lawyers from Cahall Law Firm can help you understand your options if you have been a victim. Come get justice. To schedule a free consultation with our office, fill out the online form or call (941) 281-2019.
Sources:
flsenate.gov/Laws/Statutes/2018/0489.13
newsroom.ocfl.net/2022/10/buyer-beware-the-importance-of-hiring-licensed-contractors-and-avoiding-unpermitted-work/