Consumer Fraud On The Rise As Scammers Target Bank Accounts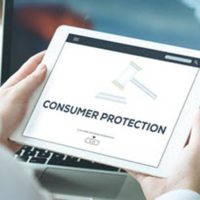 The holidays are over and your bank account has probably been stretched enough from buying gifts and having Thanksgiving and Christmas feasts. Don't let down your guard, as scammers are out there trying to get every last dollar out of your bank account.
Cyber theft is on the rise as scammers try to convince their victims to transfer money to them using payment apps. This may seem like a no-brainer, so why are people falling for these scams? These scammers are using super sophisticated phishing schemes to catch victims off guard — and unfortunately, it's working.
The scammers started their schemes right before we celebrated the new year. They impersonated the fraud departments of various banks and credit unions in an attempt to catch people off guard. They would then tell victims that they need to act quickly because their bank account has already been hacked into your bank account. These scammers would then convince the victim to transfer their money through an app, such as Zelle, PayPal, Venmo, or Cash App. Of course, this ends up taking out even more money.
The scammers are perfecting their scripts. They are using sophisticated phishing attempts as they convince unsuspecting victims to use person-to-person payment apps to transfer all the money in their bank accounts to the scammers.
This type of scam is nothing new. In 2021, the Federal Trade Commission received close to 70,000 complaints from consumers who had been scammed by fraudsters who convinced them to send money via payment apps. The result was $130 million in losses.
Con artists are skilled in these types of schemes. They claim to be representatives from banks or utility companies. Many scammers impersonate Amazon and claim that there has been fraudulent activity on your account.
Scammers know how to play into people's emotions. When they get a notification, such as an email or text, stating that something's wrong with their bank account, they feel on edge. They feel they need to take urgent action if they think their savings are vanishing. They tend to react more quickly than they would otherwise. Making the situation seem more factual is that many scammers will spoof email addresses and phone numbers to make it look like the communication is coming from your bank or a payment app, even when it's not.
People tend to get misled, but they need to become more alert to these types of scams. After all, in most cases, their banks will not reimburse them if they lost money to some scams, so that money could be gone for good.
 Contact a Consumer Fraud Lawyer Today
You work hard for your money, so don't scammers take advantage of you. If something seems off, hang up and contact your bank. You should never be forced to withdraw money for no apparent reason.
If you have been victimized by a scammer, you may have legal options. Let a Bradenton consumer fraud lawyer from Cahall Law Firm assess your case and make things right. Schedule a free consultation by calling (941) 281-2019 or filling out the online form.
Source:
freep.com/story/money/personal-finance/susan-tompor/2023/01/05/sophisticated-bank-scams-use-apps-like-zelle-and-paypal-to-trick-you/69772576007/