Woman Charged With DUI Manslaughter After Killing Pedestrian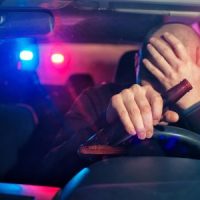 Drunk driving accidents are all too common, especially around the holidays. People drink too much alcohol at parties and then get behind the wheel instead of getting a ride home from somebody or taking an Uber or Lyft. The results are often deadly.
A woman has been arrested after hitting and killing a pedestrian while intoxicated. The fatal accident occurred on the evening of December 19 on 26th Street West in Bradenton.
The 50-year-old woman from Bradenton was traveling in the 1400 block of 26th Street West when she hit a pedestrian. She refused to submit a breath alcohol test and was arrested at the accident scene. At the time, she was charged with DUI crash with serious bodily injury and possession of a controlled substance.
Police officers obtained a warrant for a blood sample, with the results of toxicology tests pending. The victim, an unidentified man, was taken to a local hospital with life-threatening injuries. He died several days later. That was when police obtained a new warrant for the woman. The criminal charges were upgraded to DUI manslaughter.
DUI Manslaughter
Driving under the influence is typically a misdemeanor. However, if a person was driving while intoxicated by alcohol or drugs, and someone died as a result, then they may face a DUI manslaughter charge, which is a felony.
DUI manslaughter occurs when a driver directly or indirectly causes a fatal car accident while under the influence of drugs or alcohol. This means that either their normal faculties were impaired or they had a blood alcohol content (BAC) of 0.08 or higher. This is a second-degree felony. However, in situations where the person did not provide medical aid or provided false information, the charge may be upgraded to a first-degree felony.
What this means is that a DUI manslaughter charge could mean prison time. Depending on whether the charge is first-degree or second-degree, a person could face 15-30 years in prison. The person may be required to pay huge fines and have their driver's license suspended. They may also have to attend substance abuse classes and pay restitution, so there's a lot at stake.
Keep in mind that defending a DUI manslaughter charge can be a difficult task. The prosecution has to prove is that intoxication caused the accident and subsequently killed the victim. So while a person can plead down a lesser charge or have the case dismissed, it's not an easy task.
Contact a Personal Injury Lawyer Today
Unfortunately, intoxicated drivers are much more common than you might think. These people know the consequences of drunk driving but choose to get behind the wheel anyway.
A Bradenton drunk driving accident lawyer from Cahall Law Firm can help you deal with the after effects of a drunk driving accident. Schedule a free consultation by calling (941) 281-2019 or filling out the online form.
Source:
wfla.com/news/local-news/manatee-county/bradenton-woman-charged-with-dui-manslaughter-in-deadly-crash/