Robocalls A Common Fraud Scheme In Florida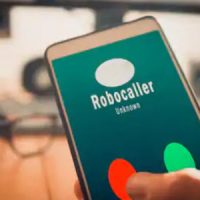 When you think of fraud, you may think of hackers trying to get your bank and credit card information. There are many ways in which fraud can occur, and robocalls are one of them.
We've all been exposed to robocalls. Robocalls are automated phone calls asking for you to call a certain number or give out personal information in exchange for goods and services. Car warranties are a common scheme. You may think these calls are annoying at most, but they are used to prey on people and steal their identities as well as their money.
In fact, in 2021, 60 million people in the United States lost money due to phone scams. The average amount of money lost was $502 per person.
Robocallers use a variety of tactics to get people to hand over their money. One of them is the "one ring" scheme, in which the phone rings just once. Curious consumers call the number back and get schemed. The best way to avoid being a victim? Ignore the calls. If you don't know the phone number, don't answer and don't call them back. Whatever you do, don't press any buttons. This can lead to even more calls.
The state is taking measures to limit the number of calls people receive. You can put your name on the "Do Not Call List." The Florida Department of Agriculture and Consumer Services will review this list and determine telemarketing violations. The Federal Trade Commission has a similar Do Not Call list. These registries have the ability to inform telemarketers who they should not call, but that does not mean the phone calls will stop altogether.
Sales calls that play a pre-recorded message are generally illegal. However, there are some that are allowed. They include debt collectors, charitable calls, political calls, surveys, and informational calls. Florida is one of the states that receives the most robocalls. California, New York, Texas, and Georgia are also high on the list.
In 2021, Florida Gov. Ron DeSantis banned the use of autodialers and other systems that automatically contact a consumer without their consent. Also, sales calls are limited to between 8 a.m. and 9 p.m. A single company can call up to three times a day. If telemarketers violate these laws, consumers are allowed to sue.
Keep in mind that if you did not give the company permission to call you, then it is likely a scam.
Contact a Consumer Fraud Lawyer Today
There are so many scammers looking to take advantage of Florida residents. It's important that you take the appropriate steps to protect yourself. People have lost their entire life savings due to fraudulent activity.
If you have been affected, your first feeling may be embarrassment. Know that you have legal options available to you. A Bradenton consumer fraud lawyer from Cahall Law Firm can help. To schedule a free consultation, fill out the online form or call (941) 281-2019.
Source:
tallahassee.com/story/news/state/2022/05/20/robocalls-florida-tips-avoid-scam-fraud-phone-calls/9854006002/