Personal Injury On Apartment Premises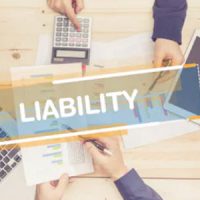 Unfortunately, you can be injured anytime you go somewhere. You can be injured at home or at the workplace. You can get injured at a store or restaurant. You can even be injured at apartment premises.
Whether you live at an apartment complex or are visiting someone there, you have some degree of protection. The landlord has a duty to keep anyone who enters the property safe, whether they are an invitee, licensee, or trespasser.
You could be injured at an apartment complex in many ways. Some examples include:
Parking lot accidents
Slips and falls inside an apartment
Slips and falls in the common areas
Injuries or drownings at an apartment complex pool
Negligent security accidents
Dog bites
Defects and defective repairs
Uber and Lyft car accidents
An apartment complex — namely, a landlord — can be sued for neglect and other reasons. Neglect means that a landlord failed to act reasonably under the circumstances, and the accident was foreseeable. Certain factors help determine whether something was reasonable and foreseeable. For example, did the landlord control the place where the accident occurred?  Was it likely that the accident would occur given the circumstances? How much would it have cost the landlord to reduce the risk of an accident?
You will need to prove that the landlord did not take reasonable steps and this led to an accident. Discuss your case with a premises liability attorney to learn more about your legal options. You will usually have the option to file a lawsuit but you don't always have to go to court. You can also try to resolve the matter by negotiating with the landlord and their insurer on your own, but having a lawyer on your side is very helpful.
Besides the usual premises liability negligence, like slips and falls, a landlord is also required to comply with various health and safety laws. If they fail to do so, they are considered to be automatically negligent. If the landlord fails to make appropriate repairs, or they do so negligently, they can be held liable. Alos, there are serious defects to consider. Some can make a unit uninhabitable. If the landlord knew about the defect but did not fix it, this is a violation of the implied warranty of habitability.
In some cases, a landlord may act recklessly or intentionally. You may be able to receive punitive damages in these cases, but this is not common.
Contact a Premises Liability Lawyer Today
Landlords have a duty to keep tenants safe under Florida premises liability law. A tenant injured by a landlord's negligence may be able to file a lawsuit and recover compensation for medical bills, lost wages, and other damages.
Have you been a victim? If so, contact a Bradenton premises liability lawyer from Cahall Law Firm. We'll help you get compensation and justice. To schedule a free consultation, call (941) 281-2019 or fill out the online form.
Source:
thelawdictionary.org/article/how-to-sue-an-apartment-complex/