Property Damage Claims in Florida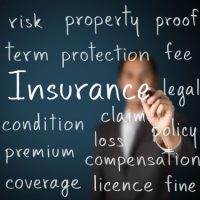 Many people love living in Florida, but the Sunshine State is no stranger to natural disasters. Tornadoes, hurricanes, floods, tropical storms, and fires are all common. These weather issues can cause a lot of destruction.
Florida residents who have insurance can file a claim for property damage. If damage occurs to your home, and you have homeowners insurance, you have four years to file a claim and recover compensation.
When damage occurs, you should be made whole for your losses. The amount of compensation you can expect depends on several factors, such as the severity of the property damage, the insurance coverage available, who was at fault for the property damage, and state laws.
Types of Property Damage Claims
Property damage can stem from any of the following:
Natural disasters. Homes, vehicles, and other property can become damaged by natural disasters. The expense of the damage you incurred will likely be covered by one of your insurance policies.
Fire damage. A fire can break out damage and burn down a home and damage cars and other assets inside and outside a home.
Water and mold damage. Floods and hurricanes can cause water damage. This form of damage typically causes decaying wood and makes steel rust. This can lead to mold or mildew claims.
Vandalism and theft. Vandalism refers to deliberate harm to another person's property. This includes graffiti, shattering windows, and removing or breaking signs or ornaments. Theft, on the other hand, refers to stealing one's possessions.
What to Do if You Have a Claim
 If you have a property damage claim, here are some steps to take:
Document the damage. Make sure to take photos of the damage to prove what happened. You should also take notes so you have a detailed record of all the damage to your property.
Notify your insurance company. Report the damage to the insurance company as soon as possible. You'll want to file a claim so you can recover compensation.
Retain documents. Receipts and invoices can serve as proof of the damages you have sustained. Keep any relevant documents that can show the cost of repair or replacement.
Follow deadlines. There may be deadlines for submitting documentation or making decisions on offers. Act quickly or you could lose out on recovering compensation.
Cooperate with the insurance company. The insurance company may look for any way to deny your claim. Do what they ask you to do (within reason). If they ask for documents or have other requests, respond to them promptly.
Contact an Insurance Litigation Lawyer Today
Natural disasters often cause property damage in Florida. If you have insurance, you may be entitled to compensation.
However, insurance companies are not usually quick to pay up. Get help from a Bradenton insurance litigation lawyer from Cahall Law Firm. We will ensure your insurance company lives up to its obligations. To schedule a free consultation today, call (941) 281-2019 or fill out the online form.
Source:
forbes.com/advisor/legal/personal-injury/property-damage/