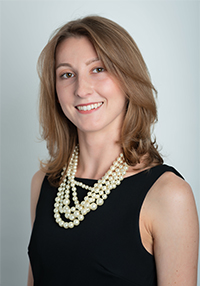 Nina Skowyra
Paralegal
Nina graduated with honors from Purdue University with a bachelor's degree in political science and minors in legal studies and economics. While at Purdue, Nina studied abroad in London and had the opportunity to work directly with members of Parliament. Nina is an academic and enjoys studying foreign affairs, politics, and law. Nina has completed courses in contract and constitutional law and plans to attend law school in the Fall of 2024 with a strong interest in litigation and trial work.
At the Firm, Nina's focus includes litigation support for cases involving intentional torts, business litigation, consumer protection, and property law. Nina is known for her excellent verbal and written advocacy skills and enjoys connecting with clients during their time of need. Nina also assists with the Firm's marketing and growth strategies.
Nina is fluent in Polish and enjoys numerous hobbies including travel, trivia, chess, reading, and taking care of her two cats. Nina is also a former barista and enjoys mixing quality coffee drinks and exotic teas.