What Happens If Hurricane Ian Damages Your Home?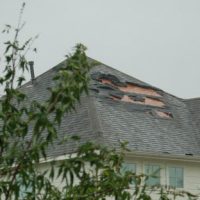 Hurricane Ian ravaged West Central Florida, obliterating homes and leaving hundreds of thousands of residents without power. The death toll is currently at 109 and the storm is expected to cause as much as $40 billion in damages. Once the damage is fully assessed, Hurricane Ian could be one of the top 5 costliest hurricanes in the history of the United States.
This is a scary situation for Florida homeowners. Floridians pay the highest homeowners insurance rates in the country, with an average annual premium of $4,231. That's almost triple the national average. Yet getting their claims paid is a huge hassle. Nearly 80% of all homeowners' insurance lawsuits over disputed claims come from the Sunshine State.
So if you live in Florida and sustained damages to your home from Hurricane Ian, you may wonder if your homeowners insurance will cover all of the damages. Will you get proper compensation? Here's what you need to know so you can be prepared if you have to file a claim.
What is Covered?
If you have homeowners' insurance, then it should cover you from weather events and hazards such as hurricanes, tornados, fires, storms, rain, and wind. If your home was damaged, your insurance should pay to repair it, up to the insured amount. If any detached structures, such as sheds and garages, were destroyed, your insurance should cover them as well, up to 10% of the main structure's insured amount.
Your homeowner's insurance also covers possessions inside the home. You may also be able to get reimbursed for landscaping elements such as trees and shrubs — sometimes up to $500 per item.
Your homeowners insurance policy will also reimburse you for living expenses that you incur if you can't live in your home after hurricane damage or some other event. For example, you can get reimbursed for hotels, restaurant meals, and laundry expenses. Just keep in mind that there are limits in place, so don't expect to stay at five-star resort hotels or eat at fancy steakhouses.
Also, if looters cause any theft or damage to your home after a disaster, that would be covered by your homeowners insurance policy.
What is Not Covered?
Keep in mind that floods are not covered events under the typical homeowners insurance policy. So if your home sustains damage from flooding, you're out of luck unless you have a separate flood insurance policy. On top of that, you must buy separate coverage for your possessions.
Contact an Insurance Litigation Lawyer Today
Hurricanes are commonplace in Florida. You may be concerned about what will happen to you financially after such a weather event.
The Bradenton insurance litigation lawyer from Cahall Law Firm understand how heartbreaking it can be to lose your home and other possessions in a hurricane. We'll help you understand your legal rights and options so you can get compensation and justice. Schedule a free consultation with our office today by calling (941) 281-2019 or filling out the online form.
Source:
usatoday.com/story/money/2022/09/28/hurricane-ian-homeowners-insurance-diaster/10450572002/