Problems With Non-Compete Agreements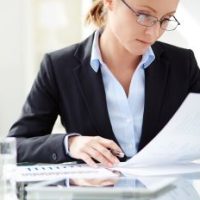 The business world involves many legal documents. If you are an employee, you may have seen something called a non-compete agreement.
Non-compete agreements are clauses in employment contracts that prevent workers from working for competitors if they decide to quit their current job. These documents limit where employees can work in order to reduce competition. They were originally used to protect a company's trade secrets, but they have since expanded to put extensive limitations in place for workers and reduce their job opportunities and income.
Non-compete agreements benefit employers. Workers are often left stuck in dead-end jobs unless they relocate. That's because non-competes often have geographical limitations. For example, workers may not be able to work for a competitor within 50 or 100 miles from their current employer.
There may be time restrictions as well. A time restriction prevents someone from working for a competitor for a certain period of time after leaving a position (often one year or longer). Sometimes there are industry restrictions, which can prevent a worker from working for a particular type of company. In some cases, non-compete agreements even prevent workers from starting their own companies. These restrictions limit workers' opportunities in an already cutthroat job market, so non-competes prevent these workers from improving their wages and working conditions.
In the past, only highly paid executives and workers in the IT industry were required to sign non-compete agreements. That has expanded greatly. Nowadays, more than 30 million workers are required to sign non-competes before they can accept a job. Anyone in any industry can potentially be affected, from those in financial services to business executives to doctors to dog walkers to hair stylists to even fast food workers. Non-competes promote discrimination and disallow entrepreneurship, making it hard for certain workers to earn more money and stay employed.
Non-competes are often strictly enforced. If you disobey the terms of the agreement, you could be sued by your employer. Non-compete agreements are reviewed on a case-by-case basis. Courts will generally uphold a non-compete if there is something that needs to be protected (such as a trade secret) and the clause is reasonable. If it is too limiting, then it may be thrown out. While there is no nationwide ban on these agreements just yet, some states are refusing to enforce them.
Contact a Business Litigation Lawyer Today
Non-compete agreements are problematic, especially when they disproportionately affect minorities. They can be used as abusive tools to keep workers stuck in one place.
Is your employer inappropriately using non-compete agreements and other documents? If so, see how a Bradenton business litigation lawyer from Cahall Law Firm can assist you. We are prepared to protect your rights. To schedule a free consultation, call (941) 281-2019 or fill out the online form.
Source:
nelp.org/publication/faq-on-non-compete-agreements/