Florida's Wrongful Death Law Hurts Patients. Families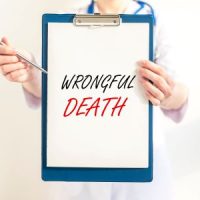 Most states have laws in place that allow you to sue a doctor for medical malpractice that they cause to a family member. Florida, however, is unique in its laws, particularly when it comes to wrongful death.
The state's Wrongful Death Act restricts adult children 25 or older from suing for medical malpractice involving their parents. Conversely, it also prohibits parents from filing wrongful death claims when their adult children age 25 or older are killed due to a medical professional's negligence.
One case involved a 62-year-old man who sent his adult child a photo of his swollen leg while a patient at Brandon Regional Hospital. The man knew something was wrong, as his foot wouldn't point up and he was in a lot of pain. Despite a history of blood clots, his doctor ignored his concerns. He died three days later.
The doctor denied that there was a blood clot in the man's leg, despite an autopsy showing that a 9-inch-long blood clot in the man's leg caused his death. The Agency for Health Care Administration visited Brandon Regional Hospital in December 2020, about six weeks later the man died. The agency discovered that rules were violated at the time. There was no documentation that hospital policy was followed. The hospital received a notice of deficiencies and was ordered to correct them.
The Florida Department of Health later determined there was probable cause that the man's doctor committed medical malpractice. However, there was nothing that the victim's child could do, as she was over the age of 25 at the time and she was his only family representative. The hospital has ignored her. She cannot file a lawsuit to get answers. Due to the statute, no lawyer will take her case.
The Wrongful Death Act was enacted into Florida law in the early 1990s after doctors faced numerous lawsuits. This led to increases in costs for medical malpractice insurance, which ultimately caused doctors to leave the state.
Lawmakers have created bills that would have changed this law, but they have not made it far enough. Some Senate and House bills would get rid of the wrongful death lawsuit restriction for adult children, while another set of measures would do the same for parents of adult children. However, for two straight years, these bills have not made it out of the Senate Judiciary Committee.
It's heartbreaking for the family members of medical malpractice victims. They want accountability, while the doctor gets nothing but a slap on the wrist.
Contact a Wrongful Death Lawyer Today
No person should have to die from a doctor's negligence. But when they do, their families should be able to easily file a wrongful death claim without red tape and drama.
This is not always the case, though, especially in Florida, where the laws favor medical professionals. Contact a Bradenton wrongful death lawyer from Cahall Law Firm for compassionate representation.  Schedule a free consultation and come get justice. Call our office at (941) 281-2019 or fill out the online form.
Sources:
wfla.com/8-on-your-side/floridas-wrongful-death-law-leaves-malpractice-claimants-stuck-not-knowing-but-change-stalls-again/
wfla.com/8-on-your-side/brandon-mans-deadly-undiagnosed-9-inch-blood-clot-provokes-call-for-wrongful-death-law-change/