Common Legal Problems Small Businesses Face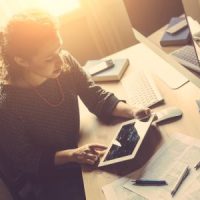 Starting a business can be an exciting venture. However, running a business is complicated. You'll face issues and conflict on a regular basis. Some of these conflicts may even become serious legal matters.
A lawsuit against your company can be devastating. For a small business owner, it can shut down operations for good. That's why it's good to know what to expect so you can be prepared. Here are some common legal issues that small businesses face.
Business Formation
Every company needs to have the right business structure. If you choose the wrong one, you could face legal issues — not to mention tax consequences. For a small business, sole proprietorship is the most common option. However, there's a lot of legal and financial liability involved with this option, so a limited liability company (LLC) is the better option. This business structure protects owners from personal responsibility for business debts or liabilities.
Wrongful Termination 
If you have employees, note that one of the biggest issues is wrongful termination. Employers need to ensure they terminate workers in the proper manner. Employees' contracts should include the possible reasons for dismissal. Employers should document any disciplinary actions they take against employees. This gives them evidence when they need to fire an underperforming employee. However, a termination contract should be drafted by an employment law attorney.
Discrimination and Harassment
Discrimination cases can be harmful to a business. Many of these claims come during the hiring process. Employers should be ready to prove that they hired the most qualified individual for the job, regardless of age, ethnicity, gender, or any other protected class.
Harassment is also common in the workplace. While sexual harassment is the most common form, employees may be harassed about their age, race, and religion as well. Harassment claims should be handled promptly, as they can cause a business to suffer a bad reputation.
Employee Misclassification
Employees should be classified as that: employees. However, some employers try to get out of paying for workers' compensation insurance by classifying their workers as independent contractors. Freelancers are typically classified as this, so don't get it wrong or you could face legal issues.
Dissatisfied Customers
Many dissatisfied customers will let the business know the issue, so if a customer approaches you with a complaint, take it seriously. You need to address issues as soon as they happen. Ignoring them will only make matters worse and develop into a lawsuit. So figure out what the issue is and take action. Defective products? Recall them.
Contact a Business Litigation Lawyer Today
When you own your own business, conflict is bound to happen. You need someone to help you in case you face complaints or lawsuits.
A Bradenton business litigation lawyer from Cahall Law Firm can protect your legal rights and look out for your business' best interests. To schedule a free consultation, fill out the online form or call (941) 281-2019.
Source:
legalscoops.com/7-most-common-legal-problems-businesses-face-in-their-operations/