Abuse And Neglect In Florida Nursing Homes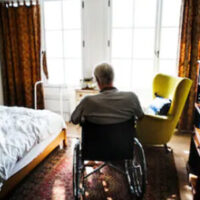 Many people plan to spend their retirement in Florida. After all, it is the Sunshine State, the home of gorgeous weather and beaches. It's a paradise for many.
Florida tops the list in terms of elderly people, with 4.5 million in the state. These people need good quality care and that's hard to find in Florida. Abuse and neglect are common in the state's nursing homes. In fact, 28% are below average in terms of quality of care. Despite this, Florida is considered to be one of the top 10 states for nursing home care by the Centers for Medicare and Medicaid Services. 
Types of Nursing Home Abuse
When you think of nursing home abuse, you may think of physical harm. Physical harm includes slapping, beating, kicking, punching, or pinching a resident. It can lead to broken bones and other serious injuries—even death.
However, this is not the only type of abuse seen in nursing homes. Many residents are also emotionally abused. If a resident does not do what a staff member asks of them, that staff member may taunt or tease them or call them names. They may yell and scream at them, causing the resident to cry. This abuse can lead to anxiety and depression.
You may not think that residents in a nursing home would be sexually abused, but it is surprisingly common. Staff members sometimes take advantage of residents with mental and physical disabilities and engage in sexual acts with them without their consent.
Nursing Home Neglect
Nursing homes are typically understaffed with poorly trained staff. As such, neglect is quite common. A staff member may forget to give a resident their medicine, feed them, dress them, take care of their hygiene, or turn them over to prevent bedsores.
Has your loved one been neglected? There are various signs to look for including:
Weight loss
Dehydration
Unexplained injuries
Bed sores
Changes in behavior
Lack of hygiene
Change in appearance
Poor sanitary conditions
What Can You Do? 
If you have reason to believe that your loved one is being abused or neglected, you need to take action. Your first step is to file a report with the police or Adult Protective Services.
You should also contact a lawyer to determine if you should file a claim. You may be able to hold the nursing home liable for your loved one's injuries, especially if they were caused by medication errors, negligent hiring, breach of laws, understaffing, and inadequate training. If a nursing home hires third parties to provide care to residents, they can be held liable for your loved one's injuries. You may also be able to obtain compensation for any damages.
Contact a Bradenton Personal Injury Lawyer Today
Nursing homes have been a hotbed for injuries and deaths for the past decade, especially with COVID raging these facilities. Many people have lost their loved ones due to negligence.
If your loved one was injured or killed by nursing home negligence, contact the Bradenton personal injury lawyer at The Cahall Law Firm. We will help you seek justice against the liable nursing home. Schedule a free consultation by filling out the online form or calling (941) 281-2019.
Resource:
sflcn.com/errors-in-elder-care-nursing-home-misconduct-in-the-sunshine-state/