What To Know When Shopping For Auto Insurance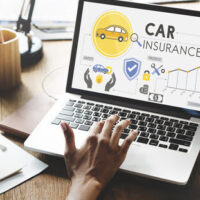 Cars come with a lot of expenses. From payments to gas to maintenance to registration, drivers spend thousands of dollars a year on their vehicles. But don't forget another expense: insurance. For full coverage on a vehicle in the United States, expect to pay around $1600 per year.
However, that amount can vary based on various factors. Even still, car insurance is a costly expense and though it is required in almost all states, many drivers are uninsured. They can't afford the costs, so they take a chance and drive without insurance.
Auto insurance is a necessity, though, and you'll want to have it if you are ever involved in a car crash. So how can you keep costs down and still afford to get good coverage for your vehicle? Here are some things to consider.
Understand the Factors
While insurance costs are primarily based on the vehicle you drive—a new sports car will cost more to insure than an old beater—there are other factors involved. Insurers base their premiums on the risk they take by insuring you. For example, if you are young and already have several speeding tickets or DUIs on your driving record, your insurance will be a lot more than a middle-aged person with no tickets or other violations. Keep in mind that insurance companies will look at your age, driving history, how often you drive, your location, your marital status, and even your credit.
Consider Your Deductible
By raising your deductible, you can lower your premiums. Common deductibles are $250, $500, and $1,000. This is the amount you would pay out of pocket before your insurance kicks in. When raising your deductible, though, make sure it makes sense and you could actually afford it if an accident were to occur.
Research the Various Coverages
Many types of motor vehicle insurance coverage are optional in Florida. While some types of coverage are critically important, you may be able to skip certain types of coverage. If you have an older vehicle, you may not need collision or comprehensive coverage. These are optional and could save you money if your car's value is low anyway. If your car is paid off, take a look at its book value and compare it to your deductible and premium costs. You may decide that you no longer need the extra coverage. However, that will depend on your unique situation.
Other types of optional insurance are highly recommended. For example, uninsured motorist coverage is not legally required; however, it is very important that you purchase that type of coverage. Many drivers in Florida who cause accidents do not carry insurance that pays for the other driver's injuries sustained in the accident.
Use a Comparison Tool
There are many websites that allow you to enter details about yourself, your vehicle, and your driving history and get quotes from dozens of insurers. This will allow you to see the lowest rates. You can then research the companies to see their ratings and reviews.
Contact a Bradenton Personal Injury Lawyer Today
Many drivers don't look forward to the hassle of looking for auto insurance. However, it is a requirement in Florida and 47 other states, so don't overlook it. You'll certainly appreciate having insurance in the event of an accident.
For help with insurance issues after a car crash, contact the Bradenton car accident lawyer at The Cahall Law Firm. We're on your side, and we'll handle the insurance company for you so you can focus on recovery. To schedule a free consultation, fill out the online form or call (941) 281-2019.
Resources:
creditkarma.com/auto/i/cheap-car-insurance
bankrate.com/insurance/car/average-cost-of-car-insurance/