What Not To Do After A Car Accident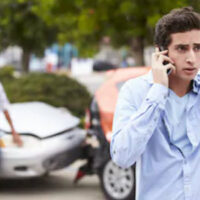 Car accidents happen daily on Bradenton roads. While many are minor fender-benders, some are more serious in nature and even fatal. No matter the severity of your crash, you need to know how to handle the situation for an optimal outcome.
You may have heard that in the court of law, what you say and do can be used against you. This is also true after a car accident. Saying or doing the wrong thing can make you liable for an accident, negatively affecting your outcome. Here are some things you shouldn't do after a car crash. 
Admit Fault 
You may admit fault and not even know it. You don't have to come out and say "I caused the crash." Simply saying "I'm sorry" can make you liable for the accident. It may seem rude to not apologize, but those two words can be misconstrued and you could lose out on compensation. Even if you think you caused the crash, don't admit to it. Let the police and insurance company decide who's at fault. 
Wait Too Long to Seek Medical Attention
 Don't underestimate your injuries. Even if the crash was relatively minor, you should still get checked out right away, just in case. If you wait a few weeks and a doctor determines you are seriously injured, and you try to seek compensation, the validity of your injuries is likely to be questioned by the insurance company. The insurance company will likely argue that your injuries occurred after the accident, so seek medical attention as soon as possible after a car accident. 
Trust the Insurance Company 
You may have been with the same insurance company for decades, but the insurer is not your friend. Like all companies, insurers are in the business to make money. They lose money when they pay out claims, so don't expect them to be on your side after a crash. If you have been injured in an accident, it is recommended that you retain an attorney prior to discussing your accident with insurance companies. Don't tell them too much information because they will use that against you to pay you less or deny your claim altogether. 
Agree to a Quick Settlement
Your insurance company may want to offer you a settlement right away. You may be overjoyed because it seems like a fair amount of money. However, don't sign anything without talking to a lawyer first. As mentioned, insurance companies are not on your side. They want to resolve your case as quickly as possible and the best way for them to do so is to offer you a check. However, you can bet that this is a lowball offer. You may need more money down the line and unfortunately, you can't reopen your claim at a later date. A quick settlement is hardly ever a full settlement, so don't settle for less. Fight for more money. 
Contact a Bradenton Personal Injury Lawyer Today
What you do and don't do after a car crash can impact your case. Make sure you avoid common mistakes.
If you've been injured in a car accident, contact the Bradenton car accident lawyer at The Cahall Law Firm today.  The Cahall Law Firm is passionate about its clients' cases and will work hard to ensure you obtain the compensation you deserve for your injuries. Schedule a free consultation today by calling (941) 281-2019 or filling out the online form.
Resource:
natlawreview.com/article/10-biggest-mistakes-made-after-car-accident