Can I Sue A Bar For Negligent Security?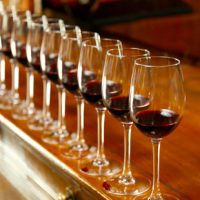 Many Florida residents and tourists enjoy getting a drink after work or after a long day of sightseeing. Florida has many bars to choose from. Since bars serve alcohol, it's often expected that some patrons will get a bit rowdy. So what happens if another person starts hitting you? Or what if you're a woman and a man tries to sexually assault you?
It's possible that you could sue for negligent security. Your local bar should be reasonably safe. You should not have to worry about violence when you walk in to grab a drink. If a bar is unsafe and known for crime, then there should be security guards and other measures in place to protect patrons.
When Can I Sue?
If negligent security causes you to suffer damages, you can file a lawsuit and the owner can be held liable. Negligent security occurs when:
The bar has the reputation of being "rowdy" but the owner fails to put any preventive measures in place.
Patrons are victims of violent criminal attacks while in the bar with no adequate security measures in place.
The bar owner or its employees knew that a particular person was dangerous or caused problems at the bar in the past at the bar, but allowed them to enter the bar anyway.
An example of negligent security happened in Florida in March when a man was shot and killed outside Off The Traxx Sports Bar & Grill, a popular establishment in Melbourne. The club was near the capacity of 350 patrons at the time. Off The Traxx is reportedly known for violence, including weapon use. There was a stabbing there just 18 months earlier, so the owner should have had adequate security in place to protect patrons, but failed to do so. The club is facing lawsuits in both cases.
What is Adequate Security?
So what exactly is adequate security? What are some things that bar owners can do to keep the premises safe?
Trained bouncers to keep out certain people (those who have been known to cause trouble in past)
Security guards to escort out patrons who start fights
Bar employees who are trained to stop serving patrons who are clearly intoxicated
Security video cameras inside and outside the bar to serve as evidence in a crime, lawsuit, or court case
Well-lit parking lots to make it easier for patrons to see dangers
Contact a Personal Injury Lawyer Today
People should be able to enjoy the wonderful nightlife that Florida has to offer without being in fear of their lives. When a loved one is injured or killed at a bar due to a third party's negligent or reckless behavior, seek legal help right away.
A Bradenton premises liability lawyer from Cahall Law Firm will assess your case and help you understand your legal options. Come get justice. To schedule a free consultation, fill out the online form or call (941) 281-2019.
Source:
floridatoday.com/story/news/2022/03/18/off-traxx-face-lawsuit-estate-fatal-shooting-victim/7063093001/