Negligent Security In Nightclubs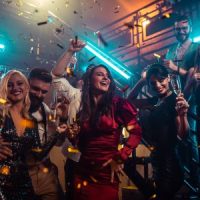 Florida is a prime spot for entertainment. Many residents and tourists like to go out at night and party. They think nothing of heading out to a local nightclub to drink, socialize, and party the night away.
While nightclubs can be fun, they can also be dangerous. Research shows that nightclubs are prime places for crimes such as physical and sexual assault. The level of crime and victimization associated with these scenes is generally regarded as widespread and increasing, especially for young adults. So what happens if you are injured in a nightclub? What are your legal options?
Premises Liability
Like any other business, a nightclub can be held legally responsible for injuries occurring on the property under the theory of premises liability. The nightclub may be required to pay compensation to an injured victim for a bar employee's negligence or intentional behavior. This means that slips and falls, assaults, and other injuries are covered.
When You Are Assaulted by a Nightclub Employee
It is possible that nightclub employees, such as bartenders and bouncers, could be held liable for a patron's injuries. These employees do not have any special immunity from assault claims. Assault is defined as the intentional act of putting another person in fear of physical contact or bodily injury. An example would be a bouncer pushing a bar patron in the chest. When there is actual physical contact, this is known as battery.
Bouncers can only use physical force in certain cases. For example, if an intoxicated person attempts to punch the bouncer, they may engage in self-defense. The bouncer may also use physical force to keep a patron from committing a crime or hurting another patron.
While a bouncer can be found liable for assault, they may not be able to financially compensate the injured person. The injured person can then sue the nightclub for negligent security or negligent hiring. The victim would then have to claim that the nightclub was negligent for not conducting a criminal background check on the employee or not employing enough security personnel. Had the nightclub engaged in proper procedures, the victim's harm would not have occurred.
Negligent Security
A nightclub can also be sued for negligent security. This occurs when the patrons of the nightclub are exposed to the risk of injury while outside of the building. Assaults or robberies may occur due to a lack of security cameras or security guards to monitor and patrol the area. Insufficient lighting in parking areas can also cause crimes to occur.
Contact a Personal Injury Lawyer Today
An evening at a nightclub should not be frightening. Patrons should not have to worry about being hit or raped by other patrons or nightclub employees.
If you have been injured at a nightclub, the business may be held liable. Discuss your situation with a Bradenton premises liability lawyer from Cahall Law Firm. We'll help you understand your legal options. Come get justice. Call (941) 281-2019 or fill out the online form to schedule a free consultation.
Source:
ojp.gov/pdffiles1/nij/grants/230408.pdf