Man Facing Charges After Assaulting Teen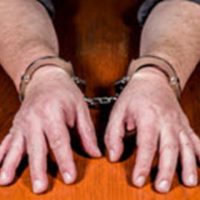 Children should be able to walk home from school without fear. However, this is not always possible, as predators abound. They are often lurking around schools and preying on their next victim.
A 16-year-old girl from Florida was recently the victim of assault. The incident took place on the afternoon of April 11. The girl was walking home from school on Northwest 39th Avenue when a Ford F-150 pickup truck drove into a nearby driveway and blocked her path. The driver, a 39-year-old man, exited his truck and talked to the girl. He complimented her clothing before threatening to assault her with a box cutter.
The man put the box cutter up to the girl's neck and forced her inside the truck. The man threatened to hurt the girl if she resisted. He then proceeded to sexually assault her twice. He then told the girl to go home. He drove off, with the girl going home and her mother calling the police. Police interviewed her and took her to a center for sexual assault victims.
Detectives were able to track down the man using surveillance video. The trucks' temporary license plate was traced to the owner, who knew the man in question. Police identified the man and the girl picked out his photo in a lineup. The 39-year-old man was arrested and faces multiple criminal charges, including sexual assault with a weapon and battery on a victim over the age of 12. He is currently at Broward County Jail with no bond set.
The case is concerning to police, as sexual assault is generally perpetrated by someone the victim knows. However, the man and the girl do not know each other at all.
The homeowner wasn't home when the man pulled into her driveway to commit the assault on the girl. She wishes she was so that she would have been able to intervene.
It is believed that the man may have other victims, given the fact that he was so brazen to commit the sexual assault during the day. He was able to easily prey on the victim and make her feel comfortable. He was very calm and collected throughout the exchange with the girl, so it's possible that other girls may have been sexually assault by him. If so, the victims should contact their local police departments. 
Contact a Personal Injury Lawyer Today
Anyone of any age can be a victim of assault. Assault is a serious crime that is not just physical in nature—it can also result in psychological and emotional injuries.
If you have been assaulted, a Bradenton assault lawyer from Cahall Law Firm can help you understand your legal options. The offender may face criminal charges and you may be able to file a separate civil lawsuit against them. Schedule a free consultation to learn more. Fill out the online form or call (941) 281-2019.
Source:
nbcmiami.com/news/local/man-accused-of-sex-assault-of-16-year-old-girl-walking-home-from-school-in-lauderhill/2741848/