Developer Taken To Court Over Construction Delays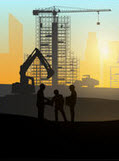 Delays are common in the construction industry. A contractor may expect to get things done quickly, but weather conditions, delivery delays, and price increases can all make it so things take longer than expected.
However, when companies don't keep customers in the loop, it can lead to a lot of frustration. This has happened to many Florida homebuyers who bought new townhomes during the COVID pandemic. The homes were supposed to be completed within 45 to 60 days of signing the contract. It has now been more than two years and the homes are still under construction.
The homes are in Coconut Grove, a neighborhood in Miami. They were touted as modern and spacious homes, but the homeowners wouldn't know, as they still aren't living in them due to various excuses from the developers, Douglas Cox of Drive Development, LLC and Send Enterprises, LLC. According to the contract the homeowners signed, construction would be substantially completed within 60 days from the date the contract was signed, although construction delays were possible.
Many families have been waiting for years to close on their properties at the property development. Now the homeowners are out hundreds of thousands of dollars, since the contract required a 20% deposit. For many, that was their entire life savings.
The home buyers have been trying to get answers from the developers but they keep giving them excuses. The buyers keep getting told 45 more days.
So why don't the homebuyers just walk away? One main reason: the housing market has ballooned. In the Miami area, home prices have gone up almost 60% over the past three years. So the home buyers' main concern is that they won't be able to find a similar home.
Some families, however, have had enough. They are suing Douglas Cox and taking him to court for breach of contract.
One lawsuit was filed in January for breach of contract by the developer for "failing to substantially complete construction." However, that case was dismissed because per the terms of the contract, disputes are to be handled by a mediator or arbitrator — not the courts.
Another lawsuit was filed in July by another home buyer, who claims that more than 18 months past the agreed closing date, their home is still not ready to close. This case is now headed towards arbitration.
According to the developer, the COVID-19 pandemic has been a major issue, with global supply chain disruptions causing shipping delays, material and labor shortages, and closures of vendors and suppliers. The developer alleges that they are continuing on expeditiously and in compliance with all applicable laws.
Contact a Breach of Contract Dispute Lawyer Today
As a consumer, you expect things to happen as agreed upon in the contract you have with the company providing the goods or services. However, things can change, leading to a breach of contract.
A Bradenton breach of contract dispute lawyer from Cahall Law Firm can help you understand your legal options. Call (941) 281-2019 or fill out the online form to schedule a free consultation with our office.
Source:
nbcmiami.com/responds/empty-homes-and-promises-homebuyers-demand-answers-after-construction-delays/2854861/