Failure to Disclose Home Defects in the Sale of a Residential Home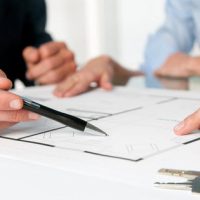 Buying a house is often an exciting moment. Living in a new home, either by yourself or with a partner, can be thrilling.
However, let's not forget that homes are expensive. The average home price in Florida is $377,000, with many costing a lot more. Because of this, you definitely want to be aware of any issues with the home that could affect your decision to purchase it.
This does not always happen, though. Real estate agents often want to quickly sell the home so they can make their commission. Find out what you can do if the seller or agent fails to disclose home defects.
What the Law Says
Under Florida Statutes Section 475.278, a real estate agent is required to deal honestly and fairly. This means disclosing all known facts that materially affect the value of residential real property and are not readily observable. While the disclosure can be made in writing or verbally, it is highly recommended that it is done in writing in case issues pop up later. Even if a home is being sold "as is," the seller must disclose known hidden defects. Keep in mind that a death that occurred on the property is not a defect that must be disclosed.
What Can You Do? 
In most states, it's "buyer beware" when it comes to buying a home. In Florida, though, you have some protection as a home buyer. When you buy residential real estate in the Sunshine State, there are laws on the books to protect you from nasty surprises.
In Florida, the seller has the obligation to tell or to disclose to the buyer about known problems with residential real estate. What this means is that if you buy a home, including a condo or townhomes, and you later learn about a material problem with the property, then you may have a legal claim against the seller, real estate agent, or anyone else who knew about the defect but failed to disclose it to you. They may be found to be financially responsible for remedying the problem with the home.
If you become aware of the defect prior to closing on the home, you can still file a lawsuit. You sue for damages and even rescind a transaction if the seller or real estate agent fails to reveal a known material problem with the home prior to purchase.
Contact a Breach of Contract Lawyer Today
A house is likely one of the most expensive purchases you will ever buy. Because of this, you want to make sure you are given all information about the home so you can make a good decision.
Not being told about known defects is a legal issue. A Bradenton breach of contract lawyer from Cahall Law Firm can help you file a claim so you can receive compensation for the damages you suffered from the wrongful action. Schedule a free consultation today by calling (941) 281-2019 or filling out the online form.
Source:
floridarealtors.org/law-ethics/library/florida-real-estate-disclosure-laws