Woman Killed After Attack By 3 Dogs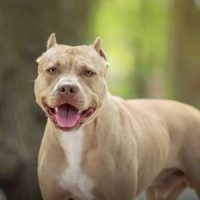 Getting attacked by one dog is scary enough. Having a pack of three canines coming after you is a serious event that can result in catastrophic injuries or even death.
Sadly, a 69-year-old woman was recently killed after she was attacked by three dogs in Florida. The fatal attack occurred on the evening of August 20 in Gritney. The woman was walking home from her son's house when she was attacked by three dogs. She was found dead the next day by a passerby. She has bite marks all over her body and had been bitten more than 100 times by the pack of dogs.
The breed of the dogs is unknown. The dogs responsible for the attack have been euthanized. However, the owners do not face criminal charges at this time because there is no evidence linking the dogs to the attack. Neighbors did say that the three dogs were known for their aggressive behavior.
Dog Bite Injuries
The jaws and teeth of a dog are very powerful. When a dog bites a human, it can cause significant damage to skin, muscles, and other tissues. A dog's teeth can penetrate through a person's chest and cause lungs to collapse. A dog bite can also cause damage to internal organs. Even if a dog bite does not break the skin, it can still lead to bruises and crush injuries.
Besides injuries, infections are also common after a bite. That's because dogs' mouths are full of bacteria. Bacteria in a wound can lead to an abscess or infection. Typically, the tissue will be infected, although joints and bones can become infected in some cases.
Dog bites can lead to head and neck injuries. Injuries to the eyes and face are common. Bites can also cause broken bones, nerve damage, scarring, disfigurement, rabies, and emotional effects such as pain and suffering and mental trauma. Many victims suffer from post traumatic stress disorder (PTSD) after an attack and develop a strong fear of dogs.
Florida has a law called strict liability. Unlike other states, where dog owners get one free bite, dog owners in Florida are liable for the first bite. It does not matter if the dog has never bitten anyone before or has never shown any signs of aggressive behavior. The victim does not have to prove the owner was negligent. They only need to prove that they were on public property or lawfully on private property when the bite occurred. The only defense for dog owners is if they had a sign posted warning people about a "bad dog" on the premises.
Contact a Personal Injury Lawyer Today
Dogs can get aggressive, especially when there is a pack of them. Multiple dogs in a group will try to intimidate people and large animals and this can lead to a fatal attack.
A Bradenton dog bite lawyer from Cahall Law Firm can assist you with your dog bite claim. Come get justice. Schedule a free consultation with our office by filling out the online form or calling (941) 281-2019.
Source:
newsweek.com/mom-dog-attack-mauled-death-bitten-florida-1735568