Dealing With HOA Disputes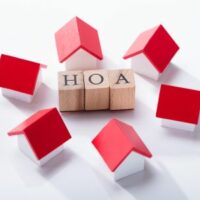 It is increasingly common for homes to be built in a community governed by a homeowners association (HOA). Disputes are common in HOAs both between homeowners in the community and the HOA board. It's true that HOA board members can sometimes be too nosy, intervening in minor disputes when they should be minding their own business. In other instances, HOA board members may fail to perform the duties required of them.
HOA disputes can happen in a number of ways. When they do, HOA boards and homeowners need a strong legal strategy for dealing with these issues. If they don't, they can face expensive litigation. Read on to learn more about HOA disputes and how to deal with them.
Types of Disputes
Some of the most common HOA disputes between neighbors include:
Poorly maintained yards/houses
Noise complaints (music, parties, etc.)
Disruptive children
Barking dogs
Illegal behavior/nuisance activity
The most common issues with the HOA board include:
Fines against the homeowners
Disagreements about alleged violations of rules and restrictions
Different interpretations of rules
The HOA enforcing rules when it shouldn't be doing so
Selective enforcement of rules
Increases in dues
Mismanagement of money
Election disputes
Dealing With Disputes
The first step should be to inform the HOA of the issue. A good HOA should have a clear dispute resolution policy to show fairness. This also shows that the HOA cares for the wellbeing of all its members.
If the issue cannot be resolved internally, the next step is to consider alternative forms of dispute resolution, such as mediation and arbitration. Mediation involves the use of a neutral third party to help the parties reach a resolution. However, the final decision is not legally binding, so there is no way to force either party to abide by the resolution. Because of this, many people use arbitration, which can be legally binding. However, the neutral third party, or arbitrator, makes the final decisions, which neither party may agree with. Both options require a lot of time and money but are cheaper than going to court. It is recommended that you hire an attorney to represent your interests in mediation and/or arbitration.
If none of these options work, you may need to proceed to court by filing a lawsuit. Keep in mind, though, that filing a lawsuit leads to litigation, so the process can be long and costly. Unless you can settle outside of court, expect a costly battle.
Contact a Bradenton Homeowners Association Dispute Lawyer Today
Homeowners associations are not always fair to homeowners. Some favor certain homeowners and discriminate against others, while some simply collect the money and do nothing to resolve any issues. Some even file lawsuits over minor matters.
If you are facing issues with your HOA, the Bradenton homeowners association dispute attorney at Cahall Law Firm can help you understand your legal options. We will bring forth our best effort and never stop working until we obtain the best possible results under the circumstances. Schedule a free consultation by filling out the online form or calling our office at (941) 281-2019.