Failure to Disclose Property Defects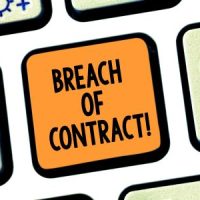 Buying a home is an exciting feeling. You finally have a place to call your own. You did your research and you think you made a good decision – until you experience an issue.
You might notice a leak somewhere. Maybe there's mold growing in the shower. The air conditioner stops working. The sinks are backed up.
You may be confused about these issues. Homes do deteriorate over time. Are these issues simply part of the aging process, or is there something else going on – like misrepresentation.
This could be a common issue called failure to disclose. Studies show that 60% of sellers fail to disclose an issue with their home. This is a type of fraud that has become more common in recent years, when buyers would waive property inspections to win bidding wars. Not a good idea.
Requirement to Disclose Defects
Not disclosing property defects could be a breach of contract. Under Florida law, home sellers are required to disclose problems that they actually know about. It does not matter if the buyer thinks that the seller should have known about the problem, which makes this hard to prove.
You will need ample evidence to prove your claim. You should have professional inspections conducted. Take photos and videos of the defects in question. Look for signs of cover-up attempts, such as paint or wallpaper covering up mold.
Even if you purchased the house as-is, you are still covered under the law. The sellers would still have an obligation to disclose all known defects. Buying the house as-is just means that you still wanted to buy the house after all the disclosures had been made.
What Happens Next?
If the sellers of your home did lie or fail to disclose known defects, you should discuss your situation with an experienced real estate attorney. While sometimes the seller is at fault, there are cases in which the seller does disclose defects to the real estate agent, but they are the ones who cover it up in hopes of a sale.
Because nondisclosure is a type of fraud, you can take legal action. However, proving your case can be difficult. On top of that, it can be time-consuming and costly. Instead of spending your money on a lawsuit, it may be better to use the money toward repairs. Your lawyer can help you choose the right course of action.
Contact a Breach of Contract Lawyer Today
When you buy an expensive item such as a home, you expect to know everything about it, including its flaws. When defects are not disclosed, it can be considered fraud.
Are you a homeowner dealing with this situation? If so, get the help you need from a Bradenton breach of contract lawyer from Cahall Law Firm. We can help you understand your legal options and possible remedies. Schedule a free consultation today by filling out the online form or calling our office at (941) 281-2019.
Source:
nar.realtor/magazine/real-estate-news/law-and-ethics/top-claim-against-agents-failure-to-disclose