Bradenton Man Killed In Pedestrian Accident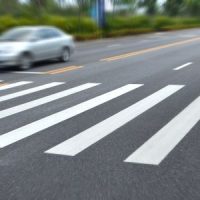 Under Florida law, pedestrians have the right of way when crossing the road. This means that motorists must yield to them when they are in the roadway. However, this does not mean that a person should suddenly jump in front of a speeding vehicle on a busy road.
A pedestrian recently jumped out in front of a pickup truck in Florida and died from his injuries.
The fatal accident occurred on the evening of June 3 at State Road 72/Stickney Point Road in Sarasota.
A 63-year-old man from Bradenton was crossing the road near Tamiami Trail. At the same time, a pickup truck was crossing the intersection and had a green signal. The man got in front of the truck, which had the right of way. The driver, a 21-year-old woman from Sarasota, could not stop in time. She hit the man, who died at the accident scene.
The driver stopped at the accident scene. She was not injured. The crash is still under investigation. 
Who is Liable in a Pedestrian Accident?
While the law seems to favor pedestrians, pedestrians can sometimes be at fault for an accident or at least share liability. A pedestrian who jaywalks, does not yield to drivers who have the right of way, or walks in front of a vehicle may be partially at fault for the accident.
Florida recognizes pure comparative negligence, which means that the injured party is allowed to collect damages that are proportional to their percentage of fault. So if a person was injured but was 90% at fault, they could still recover 10% of their damages. So if their damages totaled $50,000, they would receive just 10%, or $5,000.
Causes of Pedestrian Accidents
There are many reasons why pedestrian accidents occur. Sometimes drivers aren't expecting pedestrians, especially those who fail to cross at an intersection. A major factor is intoxication. It is estimated that nearly half of all pedestrians involve intoxication on the part of the driver or the pedestrian. Other causes include:
Speeding
Distracted driving
Failure to obey traffic laws/signals
Poor lighting
Young children (under the age of 15) and the elderly (age 65 and older) face the highest risk of being involved in a pedestrian accident. People can increase their safety by wearing reflective clothing, carrying a flashlight, crossing at marked crosswalks and intersections, and not wearing headphones or anything else that can impact hearing.
Contact a Personal Injury Lawyer Today
Getting hit by a car is a major event. Pedestrians have nothing to protect them in the event of an accident and many end up killed.
If you or a loved one has been injured or killed in a pedestrian accident, you'll need to determine liability. A Bradenton pedestrian accident lawyer from Cahall Law Firm can help you get the compensation you deserve. To schedule a free consultation with our office, call (941) 281-2019 or fill out the online form.
Source:
patch.com/florida/sarasota/bradenton-man-killed-crossing-stickney-point-road-sarasota-fhp