Man Killed In Cocoa Motorcycle Crash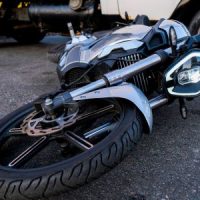 Motorcycles are fun but they can also be dangerous if not handled properly. A rider who is not paying attention can easily cause a serious crash. Sometimes these accidents can be fatal.
Sadly, this was recently the case in Cocoa. A motorcycle rider rear-ended a pickup truck, killing him. The fatal accident occurred on the morning of December 2 on State Road 520.
A 41-year-old man from Cocoa was traveling in a motorcycle on eastbound State Route 520 at Interstate 95. At the same time, a pickup truck in the inside lane of State Route 520 was stopped at a red light. The motorcycle rider was traveling behind the truck in the same lane. He failed to stop the motorcycle, causing it to rear-end the pickup truck.
The motorcycle rider was taken to a local hospital, where he later died. He was not believed to be wearing a helmet. The driver of the pickup — a 48-year-old man from St. Cloud — was not injured and remained at the accident scene.
Eastbound State Route 520 was closed for some time but later reopened. The crash is still under investigation.
Rear-End Accidents
Rear-end accidents are the most common types of crashes, accounting for almost 30% of all motor vehicle accidents. A rear-end accident occurs when a driver hits the rear of the vehicle directly in front of them. These collisions typically often occur at a stop sign, a red light, or in congested traffic. While most rear-end accidents happen at low speeds, they can occur at high speeds on highways or rural two-lane roads.
Rear-end accidents may be caused by the following:
Distracted driving. This is by far the most common cause of rear-end accidents. This is because drivers are not paying attention to the road, causing them to hit the vehicle in front of them.
Aggressive driving. Tailgating and speeding fall under this category. These behaviors can cause a sudden crash.
Hazardous weather conditions. Driving in rain, ice, and snow requires more time to stop. This makes rear-end accidents more likely to occur.
Drunk driving. A person who is intoxicated is not fully aware of their surroundings. They lack coordination and judgment, which can lead to an accident.
Driver fatigue. Being overly tired is almost as bad as being drunk. An exhausted driver may be yawning a lot and closing their eyes. They may even fall asleep while behind the wheel, which can cause them to hit anything in front of them if they cannot stop in time.
Contact a Personal Injury Lawyer Today
Motorcycle accidents can occur when someone is negligent or reckless. Those riding a motorcycle need to be careful when riding around other vehicles.
If you have been involved, get the help you need from a Bradenton motorcycle accident lawyer from Cahall Law Firm. We will protect your legal rights and help you get adequate compensation. Schedule a free consultation by filling out the online form or calling (941) 281-2019.
Source:
clickorlando.com/traffic/2022/12/02/fatal-crash-investigated-on-sr-520-at-i-95-in-brevard/