Florida Has High Rate Of Uninsured Motorists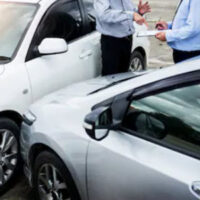 Auto insurance is a requirement in Florida and almost all other states (New Hampshire and Virginia are the two states that don't require it). In Florida, all motorists must have a minimum of $10,000 in coverage for personal injury protection and $10,000 for property damage liability. However, it's a good idea to have more coverage, especially if you have a new vehicle.
The problem is not all drivers meet these requirements. Many motorists drive with no insurance at all. In fact, Florida is high on the list for having a lot of drivers on the roadways with no auto insurance. According to the Insurance Research Council, 20% of drivers in the state have no insurance. But that's not the highest number. Florida is actually sixth on the list. Mississippi tops the list at 29.4%. New Jersey was at the bottom of the list, at just 3.1%. The national average is just under 13%.
What happens if a driver fails to carry auto insurance? It varies from state to state. In Florida, uninsured drivers can face penalties such as driver's license suspension and a $500 reinstatement fee.
The average annual insurance rate in Florida is $1,878 per year, which is much higher than the national average. However, the auto insurance market in the state is very competitive, so many residents pay much less. Motorists are highly encouraged to find insurance that fits their needs as well as be proactive about discounts and other programs to reduce their monthly premiums. Plus, the Florida Office of Insurance Regulation (OIR) and various comparison tools can help drivers save even more money.
What Can You Do?
Uninsured motorists present a problem for drivers that do have insurance. A lack of insurance is tied to hit and run accidents, and not knowing the liable driver makes dealing with an accident more difficult.
If the other driver has insurance, that may cover some of the damages. Your best bet is to protect yourself with uninsured motorist coverage. This insurance pays for damages caused by uninsured motorists.
However, in these cases, the insurance company is acting as an uninsured driver. This means that your insurer will likely be harder on you. They may try to place more blame on you and try to find ways to reduce the severity of your injuries.
That's why hiring a lawyer can help. A skilled personal injury lawyer can help you maximize your claim and help you find additional avenues for recovery.
Contact a Personal Injury Lawyer Today
Dealing with an uninsured motorist can be a frustrating situation for all involved. It's a good idea to have the right insurance coverage so you can get the most coverage possible.
Dealing with a car accident with an uninsured motorist? If so, seek legal help from the Bradenton uninsured accident lawyer at the Cahall Law Firm. Having aggressive representation on your side will help you get the most compensation for your injuries and other damages. Come get justice. Fill out the online form or call (941) 281-2019 to schedule a free consultation.
Resource:
orlandosentinel.com/business/os-bz-florida-uninsured-drivers-20210326-e5uaifm3izh3vpsj3obw7udnfy-story.html#:~:text=More%20than%20one%20in%20five,rate%20of%2020.4%25%20driving%20unprotected