1 Injured in Crash Involving Car, Semi Truck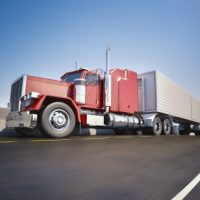 Semi-trucks are common sights on Florida roadways. These large vehicles carry tens of thousands of pounds of freight, from building materials to electronics to food to cars to everyday household goods. A collision with one of these trucks can be catastrophic.
This was the case in Apopka on the morning of July 21. A car and a semi-truck carrying Bug Light beer collided, injuring one person.
The accident occurred at Boy Scout Boulevard and West Orange Blossom Trail. It happened while the Bud Light truck was making a left turn. At the same time, a Chevy Malibu ran a red light at the intersection.
This caused the Chevy to hit the side of the semi-truck. The impact caused the load of beer cans to scatter onto the roadway. The driver of the Chevy was airlifted to Orlando Regional Medical Center for medical treatment. They are in critical condition.
The driver of the semi-truck was not injured in the crash. The road was cleared more than three hours later.
Why Are Truck Accidents So Dangerous?
Semi-truck accidents can be devastating, mostly due to the size of these vehicles. A semi-truck can weigh as much 80,000 pounds when fully loaded. The typical passenger car, on the other hand, weighs around 4,000 pounds. This is a huge difference that can lead to catastrophic injuries for the occupants of the smaller vehicles.
Braking distance is also a factor. Large trucks take longer to slow down and stop. Truck drivers need to make sure they are not following vehicles too closely or else they can cause a deadly rear-end accident.
Another thing to consider is that semi-trucks are prone to rollovers. They may be top heavy or have improperly secured cargo. This can cause trucks to roll over and spill their cargo all over the roadways. Spilled cargo causes a threat to others on the roadway. This cargo can fall on the road or on other vehicles, causing serious injuries.
Truck drivers are also prone to fatigue. They are often behind the wheel for long hours. Even though there are hours of service limits in place, trucking companies often push their drivers to the limit in order to meet deadlines. Truck drivers try to stay awake and may even take medications to do so, but still get fatigued. This can cause them to fall asleep while behind the wheel. This can lead to a devastating crash.
Contact a Personal Injury Lawyer Today
Truck accidents can lead to serious injuries and fatalities for occupants of other vehicles. If you have been involved in such a crash, you may need help protecting your legal rights.
A Bradenton truck accident lawyer from Cahall Law Firm can help you get full and fair compensation for all your damages. Schedule a free consultation with our office today by calling (941) 281-2019 or filling out the online form.
Source:
wesh.com/article/car-bud-light-semi-truck-apopka/44610328