Difference Between Civil Theft And Criminal Theft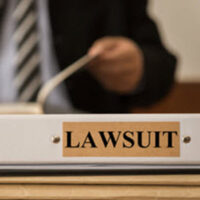 Theft is a common crime. Individuals and businesses get items stolen from them all the time. Most of the time, criminal penalties are involved. The thief may get arrested and face jail time and restitution.
Sometimes criminal charges are not filed, leaving the civil court system as the only judicial means for recovering damages. This means that if someone steals something from you and you know who did it, you can file a lawsuit against them for remedies. Read on to learn more about civil theft and how it differs from criminal theft.
What is Criminal Theft?
Criminal theft refers to the act of taking a person's property without their consent. A person who is convicted of theft can face various penalties, including prison time, fines, and community service.
What is Civil Theft?
A person convicted of theft may face more than just criminal penalties. They may also face civil theft charges if the victim pursues a case. The victim may sue to recover compensation for their stolen property.
An individual or business can file a civil theft claim for violations of Florida Statutes 812.012-812.037 or 825.103(1), which include theft, robbery, and exploitation of the elderly. However, most civil theft cases involve embezzlement, which is a type of theft in which the victim and the thief have a relationship of trust. The victim entrusted the thief to care for money or property, but the thief takes control of the property for personal gain without the victim's knowledge. While allegations of embezzlement will usually lead to criminal charges, the victim may also file a civil theft claim against the thief in order to recoup the stolen money.
It is important to know that civil theft is not a different crime from criminal theft. It is just a different way to recover compensation. For a person to be convicted of criminal theft, the state must prove that the person is guilty beyond a reasonable doubt. Civil theft cases are different, as only clear and convincing evidence is needed.
In a civil theft case, the defendant will not face criminal penalties if they are found liable. They will likely just be forced to give back what was stolen. However, it is possible for the victim to pursue civil and criminal theft charges for the same crime. Contact a lawyer to learn more about your legal rights if you are a theft victim.
Contact a Bradenton Civil Theft Lawyer Today
Theft is not just a criminal case. If someone has stolen money or other assets from you, it may be possible for you to take legal action.
If you are planning to file a lawsuit to recover compensation from the thief, the Bradenton civil theft lawyer at the Cahall Law Firm can guide you through the process and help you understand your options. To schedule a free consultation, fill out the online form or call (941) 281-2019.
Resource:
leg.state.fl.us/statutes/index.cfm?App_mode=Display_Statute&URL=0800-0899/0812/0812.html