Can You Get Sued For A Bad Review?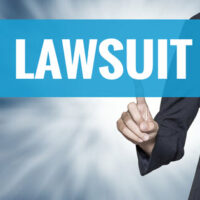 The First Amendment allows for freedom of speech, which generally means people can say what they feel. However, the line is drawn when it comes to defamation. Defamation occurs when false statements harm a person's or company's reputation. The defamation must also lead to damages, although in extreme cases, damages are presumed.
Many small companies survive primarily by word of mouth, so when a customer says something negative, whether verbally or online, the customer can potentially be sued if the statement was false.
It's true that in this age of technology, leaving reviews and posting negative comments is easier than ever. Many people use Yelp, social media, and business' websites to post reviews about the company's goods and services. However, just because a review is negative does not mean it constitutes defamation, even though customers have gotten sued over bad reviews.
Companies don't view negative reviews favorably, and it's not hard to see why. When negative reviews are readily available on various websites, companies tend to see a significant drop in revenue. Many businesses take a close look at their reviews and may threaten reviewers with a lawsuit if they don't delete their reviews. They may do this to silence and harass critics.
The truth is that customers can leave a bad review if it is justified. If you are posting a review simply to attack someone's character for no reason, then a lawsuit can be justified.
Elements of Defamation
Defamation must include these four elements:
This means that the statement must be communicated to at least one other person. It does not necessarily mean it needs to be published in a newspaper or magazine.
Truth is the best defense to defamation. A person can have an opinion as long as they don't say anything that was untrue. They don't have to like something or have a favorable opinion of a certain aspect, but they cannot tell lies. For example, they can say the doctor was rude, but they cannot say the doctor sexually harassed them if it didn't happen.
The victim must show that the defamation caused financial damages or damages to one's reputation. For example, if a business was booming until a bad review was posted, and then the company lost business and revenue as a result, then they could claim that they suffered damages.
Not privileged. Certain types of privileged speech, such as testimony provided in court or communication made during senate hearings, cannot be used in a defamation claim.
Contact a Bradenton Defamation Lawyer Today
Defamation can occur any time a person says negative things about a business, so online reviews can be a slippery slope if a customer stretches the truth. If a review does truly cause defamation, then a lawsuit may be justified.
Whether you are a disgruntled customer or a defamed business, the Bradenton defamation lawyer at the Cahall Law Firm can help you understand your legal options. Schedule a free consultation with our office today. Fill out the online form or call (941) 281-2019.
Resource:
cnbc.com/2019/10/10/can-you-get-sued-over-a-negative-yelp-review.html