Woman Killed After Exiting Disabled Vehicle on I-75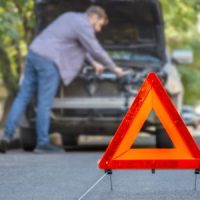 We expect our vehicles to run at all times. When a mechanical breakdown occurs while on the roadway, it can be a scary situation. Sadly, it can even be deadly.
This recently happened in Sarasota. A woman's vehicle broke down on Interstate 75, near University Parkway. She was hit and killed while getting out of her vehicle. The fatal accident occurred on the afternoon of May 22.
The 25-year-old Bradenton woman was driving a vehicle on southbound Interstate 75 when the car stopped due to a mechanical issue. The woman was standing by the driver's side door with the door open. She had a 9-year-old Bradenton girl as a passenger.
That was when another vehicle heading south collided with the woman and her vehicle. The driver of the second car, a 20-year-old Sarasota woman, was not injured in the crash. The 25-year-old Bradenton woman died at the accident scene. Her 9-year-old passenger was not injured.
After the second car hit the pedestrian, it veered to the left and hit an SUV. Another vehicle then rear-ended the disabled vehicle. A 40-year-old Naples woman was driving the SUV. She and her passengers, 13-year-old and 8-year-old girls, were not injured. The driver of the fourth vehicle, a 21-year-old Bradenton man, also was not injured.
The accident is still under investigation.
Hitting a Disabled Vehicle
Unfortunately, disabled vehicles are becoming common. This is an accident hazard, especially when other vehicles try to look at the disabled vehicle and cause a traffic jam.
As a driver, what responsibility do you have to disabled vehicles? Who is responsible if you hit one? This will depend on factors such as warnings about disabled vehicles. This may include signs and hazard lights. You may also see navigation warnings. There are many map apps that warn drivers of any disabled vehicles on the road. These warnings are made in real time so you can be made aware and adjust your driving accordingly.
Rate of speed is another factor to consider when there is a crash with a disabled vehicle. How fast was the vehicle going before colliding with the disabled vehicle? If the other driver was exceeding the speed limit, then they could be held liable for any injuries caused from the crash, even if the vehicle was stopped. This is because speed can affect the ability to stop in time.
However, the driver of the disabled driver could be held liable as well. For example, if the driver of the disabled vehicle negligently maintained their car, and that led to the mechanical breakdown, then they could be responsible for the crash.
Contact a Personal Injury Lawyer Today
A disabled vehicle can lead to an unsafe situation on a busy road. It's important for drivers to exercise caution to avoid a deadly crash.
Does your claim have merit? A Bradenton car accident lawyer from Cahall Law Firm can help you understand your rights to compensation. Schedule a free consultation by calling (941) 281-2019 or filling out the online form.
Source:
yourobserver.com/news/2023/may/23/bradenton-woman-killed-in-i-75-accident