Girl Injured After Tampa Dog Attack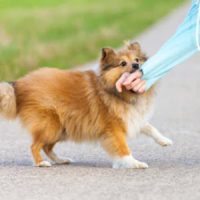 When dogs attack, they can cause significant physical injuries as well as emotional scars. Many children who are bitten by dogs develop a fear of dogs. They may even be scared to go outside for fear of another dog attack.
An 8-year-old girl in Florida was recently injured in a dog attack and now she lives in fear. The Tampa girl was attacked on the morning of December 11 in the Old Seminole Heights neighborhood.
The girl was outside when a neighbor's dog ran toward her on East Crenshaw Street. The dog started biting her and she screamed until a neighbor could help. It was not just one bite; it was a continuous physical attack. Even as bystanders tried to get the dog off her, the dog kept trying to bite her.
The attack left the girl traumatized. She suffered multiple lacerations and wounds on her back and chest. She was taken to a local hospital, where she received 26 stitches.
The girl's mother is demanding that the dog be removed from its home before it attacks again. She reported the dog bite incident to Hillsborough County, which issued three citations to the dog owner: not having the dog confined, not having current vaccinations, and attacking and causing injury.
The girl's mother has not heard anything from the dog's owners. The girl is now afraid to go outside and play on her scooter. She claims that the dog was big and jumped on her.
Hillsborough County officials say that the dog attack is under investigation. It is possible that the dog will need to be labeled a dangerous dog, but this is an extensive process.
Dog Attacks and Children
Dogs and children often get along well with each other, but this is not instinctive. There are situations in which dogs can be aggressive. While children can sometimes provoke dogs by tearing them or pulling their tails, there are dogs who will attack for no apparent reason. Children are often victims because they are at the dog's level and therefore easy for a dog to reach.
In fact, dog bites are most common among children ages 5 to 9, particularly boys. Children under the age of 4 are also prone to dog bites, particularly in the head and neck. As kids get older, their extremities, such as arms and legs, become more of a target for dogs. It is important to know that even family dogs can attack unsuspecting children.
Contact a Personal Injury Lawyer Today
When a dog bites someone, the owner should be held responsible. Authorities such as animal control should take action and issue a citation or even remove the dog.
Injured in a dog attack? You may be dealing with significant damages. A Bradenton dog bite lawyer from Cahall Law Firm can help with liability issues and ensure you get compensation. To schedule a free consultation, call (941) 281-2019 or fill out the online form.
Source:
wfla.com/news/hillsborough-county/that-dog-shouldve-been-taken-tampa-8-year-old-mauled-by-neighbors-dog/