What Is The Florida Deceptive And Unfair Trade Practices Act (FDUTPA)?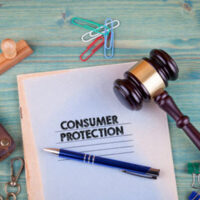 Being a consumer can be a challenge, especially when you're purchasing products from an online business or a place where you've never shopped before. How do you know that you'll actually receive the goods you paid for?
Sometimes you just can't tell. You may read all the reviews about a company, but still don't know whether to make a purchase. A lot of times, we buy products and pray for the best.
The good news is that you have legal rights as a consumer. Florida Statutes, Title XXXIII, Chapter 501 outlines consumer protection laws in the state. Under the Florida Deceptive and Unfair Trade Practices Act (FDUPTA), consumers are protected from false claims and bad business tactics that take advantage of customers. For example, if you paid for goods or services that you never received or paid more than advertised, then you may be able to file a claim for damages.
Common Deceptive Practices
Common acts and practices that companies engage in to defraud customers include the following:
Misleading advertising such as "bait and switch" techniques
Cramming, or adding unauthorized charges onto a bill
Secretly adding undisclosed fees to a bill or contract
Not delivering goods or services that were paid for
Charging a customer's credit card for goods that were never authorized
Falsely claiming that a product needs repair or replacement
Passing off used products as new ones
Price gouging during a state of emergency, such as a hurricane or flood
There are certain companies in which these practices are very common, such as:
Automotive sales and service centers
Debt relief agencies
Data security firms
Exterminators
Sellers and installers of flooring
For-profit schools
Sellers of timeshares and travel packages
If you were the victim of any of these practices, then your consumer rights may have been violated. Contact a consumer protection lawyer to file a claim for compensation. 
Elements of a FDUPTA Claim
In order to file a FDUTPA claim, you must prove three main elements:
Unfair practice or deceptive act
Causation
Damages
What this means is that the business' practices or acts must have directly caused you, the consumer, to suffer damages, such as lost money due to paying for something you never received.
Penalties for Consumer Fraud
Under FDUPTA, any person or corporation who willfully used an illegal method to violate any of the consumer protection laws can face a civil penalty of up to $10,000 per violation. However, the word "willfully" is the key word in this case. If you were accidentally charged for a product and you informed the company, which refunded your money or otherwise remedied the situation, then they cannot be accused of consumer fraud.
Contact a Bradenton Consumer Protection Lawyer Today
As a consumer, you have legal rights. Don't let a company take advantage of you and treat you unfairly.
You may think that you're powerless against a large corporation, but you're not when you have the Bradenton consumer protection lawyer at The Cahall Law Firm on your side. If your rights have been violated, contact us today and come get justice. To schedule a free consultation, call (941) 281-2019 or fill out the online form.
Resource:
leg.state.fl.us/statutes/index.cfm?App_mode=Display_Statute&URL=0500-0599/0501/0501PARTIIContentsIndex.html