Postal Worker Killed In Dog Attack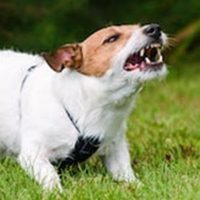 They say that postal workers are loyal, working through sleet and snow to deliver your mail. Indeed, mail carriers face many hazards on their routes, including dogs. Dogs have been known to attack postal workers, causing serious injuries and death.
Sadly, a postal worker was recently killed after she was mauled by dogs in Putnam County. The fatal attack occurred on the afternoon of August 21 in the Interlachen Lake Estates area.
The 61-year-old woman from Melrose was attacked by five dogs after her postal truck broke down. Police responded to Walker Drive, where they found the woman on the ground with severe bleeding. It was a gruesome sight. They applied tourniquets and performed other first aid measures until rescue units arrived. The woman was taken to HCA Florida Putnam Hospital and then airlifted to a trauma center in Gainesville. She died the following evening.
Witnesses heard screams for help and saw five dogs attacking the woman on the ground. Several neighbors tried to pull the dogs off the woman. One neighbor shot a gun into the ground to scare the dogs. The dogs' owner had contained the animals by the time police arrived.
Animal Control took custody of all five dogs. The owner relinquished custody of the dogs, which were humanely euthanized several days later, on August 25.
This is not the first time the dogs have caused trouble in the neighborhood. In the past three years, Animal Control has visited the home on four occasions due to the dogs. While there is a fence containing the dogs, they tend to go underneath it or jump over it. Neighbors say that the dogs are a nuisance, tearing each other up all the time.
The case is under investigation by the Occupational Safety and Health Administration (OSHA) and the U.S. Postal Service. Both have been seen at the scene of the fatal attack taking pictures. The owner of the dogs is cooperating with the investigation. They could face criminal charges, but none have been filed so far.
More than 5,000 postal workers were injured or killed by dogs in 2021. Florida is in the top 10 for dog attacks, with 201 last year. The USPS recommends keeping dogs contained while postal workers deliver mail. Dogs should stay inside the house, behind a fence, or on a leash. It is also recommended that children do not take mail from the postal carrier, since many dogs view mail carriers as threats.
Contact a Personal Injury Lawyer Today
Dog owners need to do their part to keep others safe. This means locking up dogs and properly training dogs who show signs of aggression. Fences and kennels should be used to contain dogs.
Bitten by a dog? Contact a Bradenton dog bite lawyer from Cahall Law Firm. We'll help you get compensation and justice for your injuries. Schedule a free consultation today by calling (941) 281-2019 or filling out the online form.
Source:
news4jax.com/news/local/2022/08/23/postal-worker-dies-after-putnam-county-dog-attack/