1 Killed, 1 Injured In Crash On Interstate 4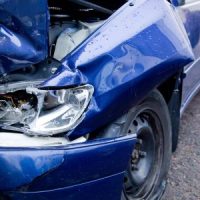 Rear-end crashes happen quite often and unfortunately, they can sometimes be deadly. Sadly, this was recently the case in Tampa. A man was killed and a woman was injured when unsafe passing led to a deadly crash.
The fatal accident occurred on the morning of November 15 on Interstate 4, near milepost 39. A 24-year-old man from Colorado was driving an SUV. He was attempting to pass a sedan while in the westbound lanes but ended up rear-ending it instead.
The driver of the sedan, a 74-year-old man, suffered serious injuries. He was taken to a local hospital, where he later died. The driver of the SUV suffered minor injuries, while his passenger, a 31-year-old woman, suffered serious injuries.
Improper Passing
It is unknown if the driver in the case was cited, but he could be based on his actions. A driver can be cited for improper passing if their maneuver endangered those in the vicinity, including the vehicle that you were passing or a vehicle coming from the opposite direction. Improper passing could be hard to prove, though, unless another driver is forced off the road or an accident occurs, which is what happened in this case.
Improper passing may also be based on limited visibility, which is often harder to prove. However, a driver may be pulled over and cited for passing another vehicle within a certain distance of a blind curve, the top of a hill, an intersection, a bridge or tunnel, or a railroad crossing.
Be advised that drivers typically are not allowed to pass on the right. The only exception is if the vehicle being passed is about to turn left.
How to Pass Safely
Obviously, you should not be so close to the vehicle that you are passing that you rear-end them. To pass a vehicle safely and successfully, follow these guidelines:
Scan for hazards. Make sure there are no oncoming vehicles or other hazards in the road before passing.
Check for blind spots. Make sure there is not another vehicle or other object next to you that would make it hard to pass.
Pass quickly. Minimize the amount of time you need to stay in the adjacent lane. You need to go 10-15 miles per hour faster than you are already going in order to pass safely and quickly.
Know when not to pass. Do not pass if there are signs telling you not to. Do not pass a school bus or more than one vehicle at a time. Do not pass vehicles already going the speed limit. Also, you should avoid passing if it is clearly not safe to do so.
Contact a Personal Injury Lawyer Today
Passing properly is almost like an art. Motorists who cannot pass safely should stay in their lane and refrain from doing so they don't injure others in the process.
If you have been injured in any type of crash, see how a Bradenton car accident lawyer from Cahall Law Firm can assist you. We understand the effects of even the most minor accidents. Schedule a free consultation by calling (941) 281-2019 or filling out the online form today.
Source:
wfla.com/news/polk-county/bradenton-man-dies-in-crash-on-i-4-in-polk-county/