Olympus Pools Files Breach Of Lawsuit Against Clients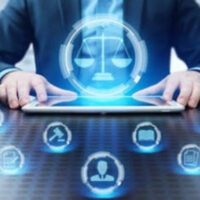 In a business-client relationship, it is typically the client who files a breach of contract lawsuit against the business when something goes wrong. A pool company is doing the opposite and filing a lawsuit against the customers, despite not completing pools they paid for.
Olympus Pools lost its state license and had to shut down in August. The company is now sending letters to customers asking them to pay up or face a lawsuit. This is leaving customers across Tampa Bay upset, considering that many had to pay twice for a pool after Olympus Pools abandoned their projects.
Olympus Pools is standing its ground, though, claiming that the customers are the ones who breached their contracts—not the company. The purpose of the letter it is sending to customers  letter's purpose was to collect money "in hopes of offsetting" some potential difficulties. The letter is being sent to more than 100 current or former customers who stopped payment on checks, credit cards, and debit cards before Olympus had an opportunity to finish the pools.
Olympus Pools claims the money collected through this effort will help pay back creditors if and when a bankruptcy action is filed. So far, no such action has been filed. Any customer who feels they wrongly received a letter can contact Olympus Pools' attorney.
Payment in the Construction Industry
Paying contractors can be a tricky proposition for homeowners because many expect to pay in full when the project is completed. However, many construction projects are lengthy and expensive. Some may take more than a year and cost millions of dollars.
Expecting a contractor to wait months or even years to get paid is not feasible. That's why many contracts have payment schedules in place. Many contractors may demand a certain amount of money upfront to help pay for materials. They may then ask for more money as certain stages of the project are completed.
It is important for all parties involved to fully review contracts and ask questions if anything is unclear. Everyone should be one the same page before a contract is signed. Once that contract is signed, you are responsible for all the terms and conditions outlined in it. When either party does not live up the obligation in the contract, it becomes a breach of contact and that person can be sued. The case may then end up in court.
Contact a Bradenton Business Litigation Lawyer Today
Running a business is difficult, especially in the construction industry. Companies often demand up front, but many customers have been burned by this, getting ripped off by companies and losing their hard-earned money.
If you are attempting to sue a business or you are a business attempting to sue clients, the Bradenton business litigation attorney at the Cahall Law Firm can assist you with business litigation. We can help you understand your options so you can take the right course of action. Schedule a free confidential consultation today by calling (941) 281-2019 or filling out the online form.
Resource:
wfla.com/8-on-your-side/better-call-behnken/defunct-olympus-pools-threatens-to-sue-more-than-100-customers-for-breach-of-contract/