Miami Ranks High For Dog Attacks On Postal Workers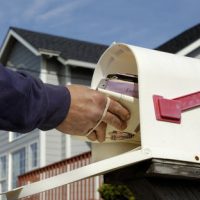 Mail carriers have a lot to deal with. They are the ever-reliable workers who must deliver mail to residents six days a week through ice, rain, snow, and other hazards. One common hazard is dogs.
Neatly 6,000 postal workers are attacked by dogs every year, according to the U.S. Postal Service. And many of those attacks are happening in Florida, particularly Miami. In 2021, Miami ranked #22 in the country for dog bites. The city reported 18 dog bites by mail carriers.
This may not seem like a lot, given that the top three cities—Cleveland, Houston, and Kansas CIty, Missouri—reported 58, 53, and 48 attacks, respectively. However, there's still a lot that dog owners need to do to keep their dogs from attacking postal workers. In fact, many owners are in denial, with many claiming their dogs are docile and wouldn't bite anyone, even though they attacked mail carriers.
What Should Dog Owners Do?
Dog owners cannot assume their dogs will not harm anyone. The U.S. Postal Service wants to do its part to protect workers. They claim that even one bite is one too many. Here are some things dog owners should do to keep postal workers safe from their dogs:
Keep pets inside and away from the door, if possible. Ideally, they should be in another room. If they must go outside, keep them on a leash so they can be easily controlled.
Keep dogs fenced. They should not be able to escape the yard.
Do not take mail directly from the mail carrier. Your dog may view the mail carrier as a threat and want to attack.
Mail carriers often receive a lot of training regarding dangerous dogs. They are trained to observe areas where they know dogs may be present and to respect a dog's territory. If they are attacked, workers are trained to stand their ground and protect their body by placing their mail satchel between themselves and the dog. Many mail carriers have a dog alert feature tool on their handheld scanners that alerts them to possible dog hazards on their routes.
Mail service could be temporarily halted for the entire neighborhood in some cases, so it's important for owners to take action and keep their dog restrained if it cannot behave properly.
Contact a Personal Injury Lawyer Today
Dog bites can result in serious injuries for mail carriers and result in damages being awarded against the homeowner.
If you have been injured by a dog attack, seek legal help from a Bradenton dog bite lawyer from Cahall Law Firm. Schedule a free consultation with our office today.  Fill out the online form or call (941) 281-2019.
Source:
wpbf.com/article/florida-miami-dog-attack-usps-bite-injury-letters/40208794#