Child Bit By Family Dog In Florida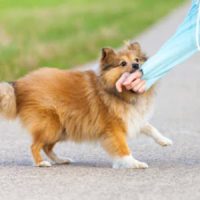 When parents think of adding a family pet to the household, dogs are usually the first choice. They are smart, loyal, protective, and typically friendly. However, even the friendliest dogs can attack all of a sudden, resulting in serious injuries.
This was recently the case in Florida, when a family dog turned on a toddler child, who suffered serious injuries in the attack. The dog bite incident happened on the evening of April 10 in Port Charlotte.
Neighbors were alarmed when they heard blood-curdling screams and ambulance sirens in the area. When paramedics arrived and saw the condition of the 2-year-old child, they called for a trauma alert and a helicopter.
It is unknown how the dog attack happened, but it is believed that the dog, which lived in the home, was somehow provoked. The boy was bit in the face and airlifted to Sarasota Memorial for medical treatment.
The dog is still at the family home. Neighbors say that the dog had fought with a smaller dog at one time, but had never attacked humans before this incident. They had seen the family playing catch outside with the dog.
Investigators are working with the family to iron out procedures for quarantining the dog, but it is still unknown if the family plans to keep the dog. Typically, families will get rid of the dog after such an attack on a loved one. The dog won't likely be classified as dangerous, as it was not loose at the time.
Children and Dogs
Families need to realize that dogs cannot show emotions like humans. They tend to use their bodies to show fear and aggression, and not all dogs will show their teeth or growl. However, if they are afraid of you, you may notice other signs, such as hair standing up, ears pulled back, and side-eye.
When dog owners don't understand their dog's behavior, it can lead to something serious such as a dog attack. Children often do not understand they are provoking a dog, so any interactions between a dog and a child should be carefully monitored at all times.
Training—for both dogs and children—is the key to success. Children should be taught to never go inside or in a dog's safe place, such as a crate, kennel, or blanket. When attacked by a dog, children should learn to act like a tree. By standing still, the dog no longer perceives them as a threat. They can also learn to toss the dog a toy so the dog no longer thinks of the child as a toy.
Contact a Personal Injury Lawyer Today
Dog bites can be catastrophic, especially when young children are involved. It's important that parents supervise their canine family members at all times and look for signs of aggression.
If you have suffered injuries from a dog attack, see how a Bradenton dog bite lawyer from Cahall Law Firm can help. We want to see you physically and financially recover as much as possible from your injuries. To schedule a free consultation, call (941) 281-2019 or fill out the online form.
Source:
nbc-2.com/news/local/2022/04/11/child-airlifted-to-hospital-after-family-dog-bites-face-in-port-charlotte/