1 Killed, 1 Injured In Florida Dog Attack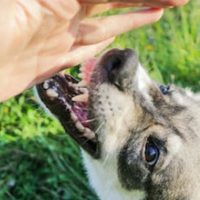 Dogs can be gentle, loving creatures, but sometimes they can just snap, resulting in a deadly attack. Unfortunately, a recent dog attack in Florida killed one woman and injured another.
The attack happened on the morning of February 17 at the 100+ Abandoned Dogs of Everglades Florida shelter, located in Oakland Park in Broward County. Both women were performing animal care duties at the shelter when one of the dogs, a 125-pound mixed breed named Gladys, suddenly snapped. The dog attacked a nearby woman, biting her.
Another woman stepped in to get the dog off the woman, but she was injured as well. Both women were taken to a local hospital, where the first woman later died. The second woman suffered minor injuries.
Gladys was taken to Broward Animal Care, where she was euthanized. A blood sample was collected to check for rabies.
It is unknown what caused the dog to attack. This was the first time it had done anything like that. The dog had recently been rescued from the Everglades and brought to the facility.
The victim's wife said her partner was a wonderful, caring person who loved animals. The 71-year-old woman had been a volunteer at 100+ Abandoned Dogs of Everglades for many years. Nobody did anything out of the ordinary. The woman was just starting to build trust with the 3-year-old dog and the attack came out of the blue. It was a fluke accident. Unfortunately, there is always a risk when you work with abused animals.
100+ Abandoned Dogs of Everglades rehabilitates dogs that have been neglected or abused. Since September 2011, the center has rescued more than 4,000 dogs.
When Abused Dogs Bite
Shelters often take in abused dogs, which can be risky to the workers. Abused dogs may bite humans in response to situations they have experienced in their lives. For example, abused dogs may have been hit and neglected by humans, so they come to expect it. When they get near a human, their first reaction may be to bite because they feel threatened or scared. Therefore, abused animals should only be handled by professionals.
It is also a good idea to never scare or startle any dog, regardless of how friendly they may be. They may bite out of fear. Sick and injured dogs can also bite someone who approaches them because they don't want to be bothered.
Contact a Personal Injury Lawyer Today
Dog bites can be serious situations, and in this case, even deadly. These accidents can happen quite suddenly, making it hard for victims to get prompt help.
A Bradenton dog bite lawyer from The Cahall Law Firm can assist you with your case. We understand how serious dog attacks can be and will work aggressively to ensure you receive full and fair compensation for all your damages. Schedule a free consultation today by calling (941) 281-2019 or fill out the online form.
Resource:
msn.com/en-us/news/us/dog-suddenly-snaps-and-kills-caring-florida-rescue-center-worker/ar-AAU1PUE?li=BBnbfcL