Golfer's Defamation Lawsuit Dismissed In Florida Court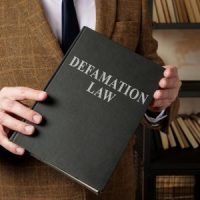 Defamation can affect anyone. False statements can ruin a person's reputation, especially if they own a business or are a public figure.
Pro golfer Patrick Reed has filed a defamation lawsuit against Golf Channel and its employees for allegedly harming Reed, his family, and golf fans through various remarks. The $750 million lawsuit was originally filed in Texas in August. It was recently filed again in Florida, but has been dismissed.
The U.S. district judge dismissed the lawsuit, claiming that it does not fit into one of the four types of shotgun pleadings. These pleading include the following:
A complaint with numerous counts that incorporate the allegations of every preceding one
A complaint with multiple claims against multiple defendants without specifying which defendant is responsible for an act
A complaint with vague or immaterial facts not associated with a specific claim
A complaint that fails to set out each claim into a different count
Reed alleges 120 factual allegations, and then incorporates all of them into each and every count. He also alleges various defamation violations against each Defendant. Also, the causes of action require vastly different factual allegations. Reed is alleging defamation, conspiracy, injurious falsehood, and tortious interference against Golfweek; its parent company, Eamon Lynch; a Golfweek columnist; and Golf Channel employees Shane Bacon, Brandel Chamblee, and Damon Hack.
Reed's attorneys have until December 16 to file an amended complaint that complies with the judge's orders. In early November, one of his lawyers filed a $250 million lawsuit against numerous golf media organizations and members, including the New York Post, Fox Sports, the Associated Press, Hachette Book Group, and writers Doug Ferguson and Shane Ryan. The main point of the lawsuit is that there is a conspiracy by the PGA tour to monopolize the professional golf industry and eliminate LIV Golf. The lawsuit is alleging monopolization, group boycotts, unfair trade practices, and antitrust conspiracy to harm golf fans in Florida.
It is unknown exactly what was said that prompted the lawsuit, although the lawsuit is centered around Reed's move from the PGA Tour to the LIV Golf Series. His lawyer, however, claims that the PGA Tour and NBC's Golf Channel "have a mission" to destroy Reed and his family in order to further their agenda. Both entities have allegedly maliciously attacked Reed, causing a hostile workplace environment as well as financial and emotional damage to Reed and his family.
Contact a Defamation Lawyer Today
Defamation can be emotionally harmful. However, there needs to be solid proof of it and because the elements of defamation can be subjective, it can be hard for victims to get proper compensation.
At Cahall Law Firm, we understand how badly words can hurt. They can harm someone's reputation or career and affect family members as well. Our Bradenton defamation lawyer can help you receive compensation for damages. Schedule a free consultation by calling (941) 281-2019 or filling out the online form.
Source:
si.com/golf/news/patrick-reeds-defamation-lawsuit-against-chamblee-others-dismissed