Car Accidents Caused By Speeding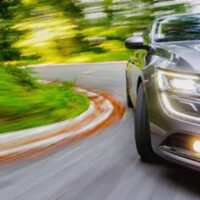 Many drivers find it fun to go fast on freeways, but they endanger themselves and others. Speeding is one of the main causes of car accidents. In 2019, 9,478 people were killed in crashes involving speeding.
It's understandable that many of us lead busy lives, but speeding is not safe. In fact, speeding accounts for approximately one-third of car crash fatalities. Even going the speed limit can be too fast, especially at night and in poor weather conditions.
Why Do People Speed?
Speeding is dangerous, so why do people do it? Drivers go beyond the speed limit for various reasons, including the following:
Running late. Many of us are overscheduled. Between work, appointments, and kids' activities, we're constantly behind schedule. Speeding helps make up for it, but at what cost?
Many drivers get road rage while in congested traffic. They may weave in and out lanes and speed in order to get to their destination quickly.
Disregard for others. It seems as though many drivers don't care about traffic laws nor do they care about the duty they have to keep the safety of others in mind.
Some drivers don't pay attention and realize that they are speeding. They may be distracted by passengers or too focused on their music to check their speed.
Social pressure. Many drivers go too fast because they feel like they have to keep up with the flow of traffic. If others are driving fast, then they are more likely to as well.
It's fun. Many people enjoy speeding because it gives them a rush. This is especially true if they are driving a sports car. Going fast feels fun to them and makes them feel more aggressive.
Consequences of Speeding
Speeding comes with consequences. A driver who goes too fast may experience the following:
Loss of vehicle control. The greater the speed, the harder it is to control your vehicle.
Increased stopping distance. The faster you go, the longer it takes to stop once you start braking. You may not be able to avoid road hazards in time.
More serious injuries in a crash. Speed creates a greater impact in a crash, making injuries more severe.
Increased fuel consumption. Going fast burns gas quicker, which means higher fuel costs.
Speeding ticket. A speeding ticket is no laughing matter. You will have to pay hundreds of dollars in fines. Your driving record may also be affected. In addition, your car insurance rates may go up. 
If you are hit by a driver who was speeding, that driver is wholly or partially at fault for the injuries you sustain. While it is helpful evidence if the speeding driver received a traffic citation, that is not a legal requirement for the driver to be found liable for your injuries.
Contact a Bradenton Personal Injury Lawyer Today
Many drivers don't think anything of going too fast on the road. However, the faster you go, the harder it is to slow down, making serious accidents more likely.
If you have been involved in a car accident caused by speed or some other factor, contact the Bradenton car accident lawyer at the Cahall Law Firm. He'll aggressively pursue your case and help you get justice. To schedule a free consultation, call (941) 281-2019 or fill out the online form today.
Resource:
nhtsa.gov/risky-driving/speeding