Deadliest Roads In Florida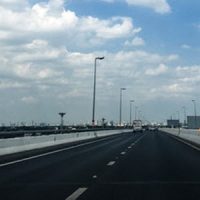 Car accidents can be minor fender-benders, but unfortunately, many end up being deadly situations. Certain roads and areas of cities can be more accident-prone than others.
A website called Find By Plate aimed to determine where to find the deadliest roads in the United States. It compiled traffic data from across the nation and came up with a list of 28 roads that have the most fatal accidents. The list includes roads and highways from all over the United States. Florida showed up on the list several times. Two of the state's roads were in the top three, while a third landed in the middle.
Here's a look at several of the deadliest roads in Florida (and the country, for that matter). You may want to avoid these streets on your commute.
U.S. Route 1
 On the top of the list is U.S. Route 1. Route 1 is a straight shot down the state's east coast, which makes drivers want to speed. The south end of Route 1 is known as the Overseas Highway, connecting Miami to the Florida Keys. One thing that makes this road unsafe is the miles of bridges that many drivers have trouble navigating. On top of that, Florida does not have a full ban on the use of cell phones while driving. This is one of the most dangerous forms of distracted driving, so fatal accidents are common.
Interstate 4
Known as the third deadliest road on the list, Interstate 4 is a very familiar and popular highway. Central Florida residents use this road constantly, and they should be careful. There are 1.41 fatalities per mile on this road, which spans from Daytona Beach to Tampa. It is 132 miles long and frequently considered one of the deadliest highways in the United States. This is likely because  Interstate 4 runs through Orlando, which is a hot spot for tourists. This means there are a lot of rental cars in the area, so drivers are not always familiar with their vehicles. Plus, distracted driving is common.
Interstate 95 
Interstate 95 is 1,926 miles long and spans from Maine to Miami. This highway runs through several major cities that have high levels of traffic. As such, deadly accidents are common. The accidents are usually serious and involve multiple vehicles. The fatality rate clocks in at 0.89 fatalities per mile.  South and Central Florida are dangerous, especially in Miami-Dade and Palm Beach counties, where high volumes of daily traffic are common.
 Contact a Personal Injury Lawyer Today
Car accidents can happen anywhere, but some roads are more dangerous than others. If you have been a victim of a crash, recovering from your injuries and getting adequate compensation should be your top priorities.
A Bradenton car accident lawyer from Cahall Law Firm can assess your case. We'll help with financial recovery while you focus on physical recovery. Schedule a free consultation with our office by calling (941) 281-2019 or filling out the online form.
Source:
fox35orlando.com/news/these-3-florida-roads-are-among-the-deadliest-in-the-u-s-report-shows