Deceptive Trade Practices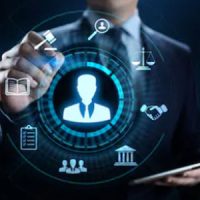 Sometimes it's hard to believe what companies advertise. They put a lot of effort into marketing and advertising and often make exaggerated claims about their product or service. After all, if it sounds too good to be true, it probably is.
However, these claims are legal as long as they are not too deceptive or simply false. Otherwise, it is considered to be a deceptive trade practice. A deceptive trade practice is an activity performed by a business (or maybe even an individual) to mislead or lure customers into purchasing a product or service. There are many types of deceptive trade practices, but the two most common ones are false advertising and odometer tampering.
Many states have laws that protect consumers from deceptive trade practices. Florida's Deceptive and Unfair Trade Practices Act (FDUTPA) is an example. It allows for customers to recover "actual damages" if they suffer losses due to the violations.
Deceptive Trade Practices
Certain acts are defined as deceptive trade practices. They include the following:
False representation of elements of a good or service, such as the source, accessories, benefits, characteristics, or quantities
Representing goods as in original condition when they are altered, deteriorated, reconditioned, refurbished, or used
Turning back or resetting the odometer of a vehicle
Falsely stating that certain services or repairs are needed
Intentionally not selling goods as advertised
Intentionally not having enough of a product in stock to meet demand
Selling counterfeit goods
Deceptive pricing
False free prize offers
Establishing a Claim
A person who believes they are a victim to a deceptive or unfair trade practice is allowed to bring a claim under FDUTPA. In order for a consumer to claim damages, they must prove three elements:
A deceptive act or unfair practice
Causation
Actual damages
What this means is that a plaintiff must not only prove that the conduct was unfair or deceptive, but also that they suffered actual damages that was directly caused by the unlawful conduct.
A consumer who has suffered damages due to a company's deceptive practices should not wait too long to bring a claim under FDUTPA. This is because there is a four-year time limit, or statute of limitations, on these claims. If a consumer waits until after four years, they will be barred from receiving compensation.
Keep in mind that deceptive trade practice claims are not easy to resolve. The process can be lengthy and frustrating, so contact a lawyer for help.
Contact a Consumer Litigation Lawyer Today
If you consumer interested in filing a claim against a company, The Cahall Law Firm can help. Our Bradenton Consumer Litigation lawyer can assess your case and give you sound advice. Schedule a free consultation today by filling out the online form or calling (941) 281-2019.
Resource:
floridabar.org/the-florida-bar-journal/damages-under-fdutpa/