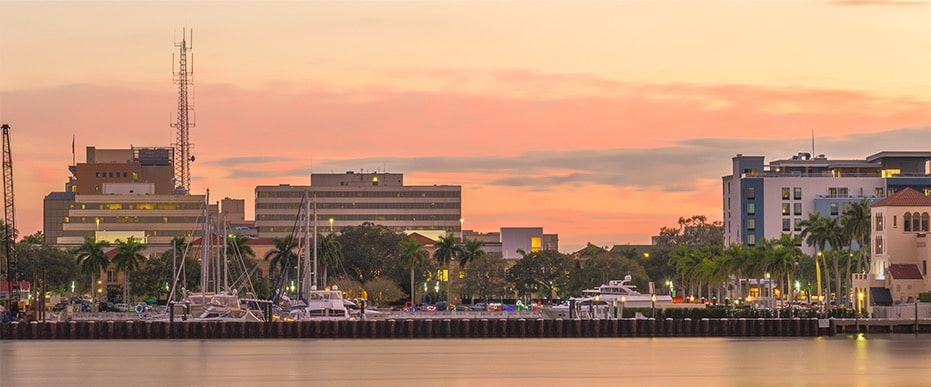 Experienced Bradenton Injury Lawyer
A Passionate and Energetic Bradenton Injury Lawyer Ready to Fight for You.
If someone harms you, that person should pay for all of your damages, not you. That's what the law requires. You are entitled to seek compensation for your injuries whether the person acted intentionally or negligently.
The Cahall Law Firm fights in court to attempt to recover all of the damages sustained by its clients whether those damages are physical, emotional or economic.  If you've been injured, you're likely dealing with an enormous amount of stress, pain, medical bills and aggressive insurance companies.  Once hired, The Cahall Law Firm 's goal is to relieve you of your stress by communicating with aggressive insurance companies and medical providers on your behalf and by seeking to recover your damages in or out of court.
The legal system is complicated and aggressive insurance companies and opposing attorneys are not on your side. Unrepresented individuals are often left uncompensated for some or all of their injuries. With an experienced and successful Bradenton injury lawyer, you'll have an advocate who knows the law and knows how the system works. Come get justice by hiring this Firm for your representation.

Why Choose The Cahall Law Firm for Help with Your Bradenton Personal Injury Claim?
The Cahall Law Firm excels in three areas that can make your claim successful while maximizing your satisfaction with the legal process: extensive experience, personal representation, and effective advocacy.
Extensive Experience
Your lawyer, Don Cahall, is an experienced attorney who has provided his clients with excellent advocacy for many years. Mr. Cahall has experience at every stage of a legal dispute, including pre-litigation proceedings, mediation, arbitration, jury and non-jury trials, appeals and collection proceedings in both state and federal court. The Cahall Law Firm strives to achieve excellent results for you at the earliest stage possible but is willing and competent to litigate your case all the way through trial if necessary.
Personal Representation
Mr. Cahall personally and passionately handles every case on behalf of The Cahall Law Firm. Many law firms advertise a particular attorney's credentials, but once a case is brought into the firm, it is handled by some other lawyer who often has less experience, no vested interest in the case, and no personal relationship with the client. Additionally, many other firms do not provide high-quality representation to cases they perceive as having lower damages – their clients' cases are merely seen as numbers. In hiring The Cahall Law Firm for your representation, you are hiring Mr. Cahall to personally handle your case from start to finish, regardless of your damage amount. For injury cases, if you do not get paid fair compensation, neither does Mr. Cahall.
Effective Advocacy
Mr. Cahall is in the prime of his career and ready to take on your legal matter with passion and dedication. Mr. Cahall has a strong foundation of experience but is also eager for strong results and continued success. The Cahall Law Firm is a modern firm that utilizes advanced technology to increase its client satisfaction, efficiency and results.
Join the Firm's List of Happy Clients by Bringing Your Case to The Cahall Law Firm in Bradenton
This Firm takes great pride in the results achieved for its clients. When you read the Firm's client reviews, you'll see great results and happy clients. Call on The Cahall Law Firm for help with your legal needs. Our Bradenton law practice focuses primarily on the areas of personal injury, consumer protection, and business litigation.
Personal Injury
When you are injured because of another party's negligence – a negligent driver, property owner, or pet owner, for instance – that negligent party is responsible to you for your legal damages, which can include medical costs, loss of income, pain and suffering, and more. These people, however, will likely be represented by an insurance company whose claims adjusters and lawyers often use a whole bag of tricks to try and avoid liability or pay out as little as they think they can get away with. Mr. Cahall knows the law and their tricks, and wont let them get away with it. This Firm will settle your case for what it's worth or go to court and see what a jury thinks about their behavior. The Cahall Law Firm helps you get the right level of compensation that reflects your injury and the consequences this harm has inflicted on your life. Call this office after a car accident, slip and fall, or any other personal injury in Bradenton.
Consumer Protection
Injuries aren't always physical, and they aren't always caused by another's negligence. An alphabet soup of Florida and federal laws protect consumers from fraud and abusive conduct from unscrupulous retailers, aggressive and hostile bill collectors, malicious or clueless employers, and more. Bradenton attorney Don Cahall has experience beyond Florida law and Florida courts that extends into the realm of federal laws and federal courts as well. Mr. Cahall is ready to stand up for you and protect your rights as a consumer or wage earner by pursuing justice in whatever forum is most likely to make up for the harm done and make you whole again.
Business Litigation
Don Cahall spent years practicing in a law firm with a strong focus on business litigation. The Cahall Law Firm can represent your interests in breach of contract disputes, business torts, intellectual property matters, unfair competition cases, shareholder lawsuits and more. Whichever side of a business dispute you find yourself on, The Cahall Law Firm will work to resolve your matter efficiently and effectively, formulating a creative strategy that protects your rights and meets your immediate and long-term business goals and objectives.
Start Now with a Free Call to The Cahall Law Firm
The Cahall Law Firm, PLLC, offers a free, initial consultation so you can get to know Mr. Cahall and find out how the Firm can help you. All personal injury cases are taken on a contingency fee basis; the Firm's fees are based on the size of the recovery we obtain for you, and you don't owe us a cent unless and until we are successful on your behalf. We also take consumer protection cases on a contingency or hourly basis, and many times we can get the other party to pay our fees while you keep the entire amount of your monetary award and owe us nothing. For our business clients, we charge a reasonable hourly fee that reflects high-quality representation and sensitivity to your company's economic circumstances and needs.
Call now for your free consultation or immediate assistance with your legal needs. Bradenton injury lawyer Don Cahall and The Cahall Law Firm are ready to take on your legal matter and get results.