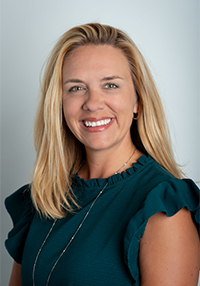 Jessica Kvapil
Legal Assistant/Paralegal
Jessica graduated from the University of Wisconsin – Oshkosh with a bachelor's degree in criminal justice. Jessica began her career working for a prestigious personal injury firm in Wisconsin as a certified paralegal and then transitioned to working in the insurance industry for over a decade. After recently moving from Wisconsin to Florida a couple of years ago, Jessica decided to shift back into the legal field and has been working with The Cahall Law Firm for over a year.
At the Firm, Jessica works in the capacity as both a personal injury paralegal/case manager and as a legal assistant. Jessica's background in personal injury and insurance allows her to navigate the insurance maze quickly and effectively during pre-litigation and litigation disputes.
Jessica is married with two teenage children and enjoys being an active soccer mom, boating, and rooting for her favorite football team – the Green Bay Packers.